Court confirms death sentence in India gang rape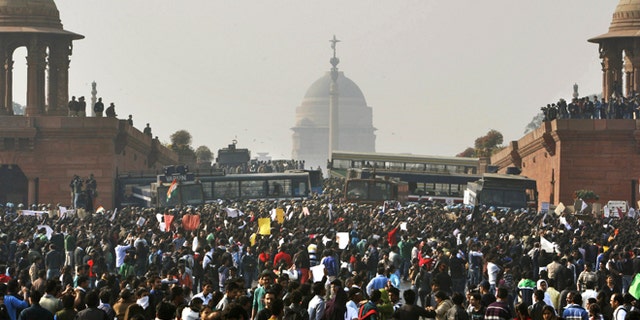 NEW DELHI – A New Delhi court has confirmed the death penalty imposed by a lower court to four men convicted for the gang rape and murder of a young woman on a bus in December 2012.
A special fast track court had sentenced the men in September, saying their crime was one of the rarest of rare cases that warranted the death penalty.
The attack on the 23-year-old medical student unleashed a wave of public anger over the treatment of women in India.
The nationwide outcry led the federal government to rush legislation increasing prison terms for rapists and criminalizing voyeurism, stalking, acid attacks and the trafficking of women.
A defense lawyer said the men would appeal Thursday's decision in the Supreme Court.