Couple from Brazil found dead of possible carbon monoxide in Massachusetts home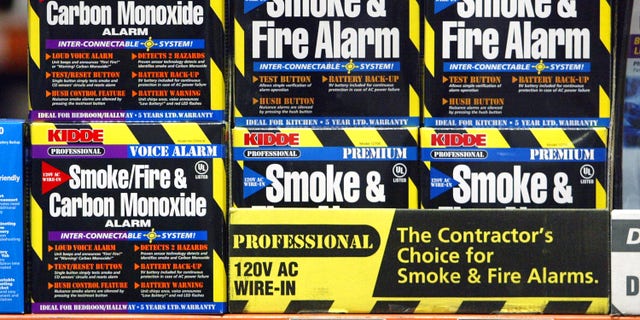 Authorities have confirmed the couple found dead of possible carbon monoxide poisoning inside a Milford, Mass. home on Christmas Day were Brazil natives.
The 47-year-old man is Adair Vieira Desales, a stone mason from the area, who was found lying dead alongside his partner, Maria Aprecida Dasilva, the Boston Globe is reporting.
The two bodies were discovered in the home's bedroom just before 2 p.m. Friday.
Paul Jarvey of the Worcester County district attorney's office said two other people from the residence were taken to a hospital and treated for what is believed to be carbon monoxide poisoning.
According to the Globe, each left behind children in their native country.
"I'm very heartbroken right now," Christian Harper, Desales' employer at StoneWays Paving told the paper. "Not only was he my worker, he was a good friend of mine. I loved the guy. I'm shocked," he added.
The Globe said the bodies were first identified by Portuguese journalist Eduardo Oliveira, who indicated Dasilva has two sons in Brazil.
Vieira Desales had one 22-year-old son in Brazil, according to Harper.
"His whole family's in Brazil," Harper told the Globe. "He was a great person, all he cared about was his family back in Brazil."
The district attorney's office said the the chief medical examiner's office will perform autopsies on the victims.