Costa Rican volcano spews ash, smoke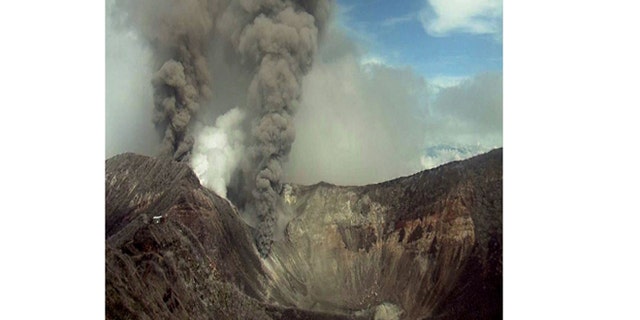 SAN JOSE, Costa Rica – Scientists say one of Costa Rica's largest volcanos is spewing clouds of ash and gas, setting off a small-scale evacuation.
Park rangers activated a green alert, the lowest of three levels, after the 10,958-foot (3,340-meter) Turrialba volcano rumbled loudly and emitted thick clouds of ash.
Government seismologist Gino Gonzalez said Wednesday that the volcano appeared to be calming, but 20 people and their livestock had been moved from homes on the volcano's flanks.
The volcano is 40 miles (65 kilometers) east of the capital, San Jose. It began a series of eruptions in 2007 and several nearby villages were evacuated in 2010 and 2012.