Convicted child molester arrested at San Diego Sector Mexico border attempting to re-enter U.S.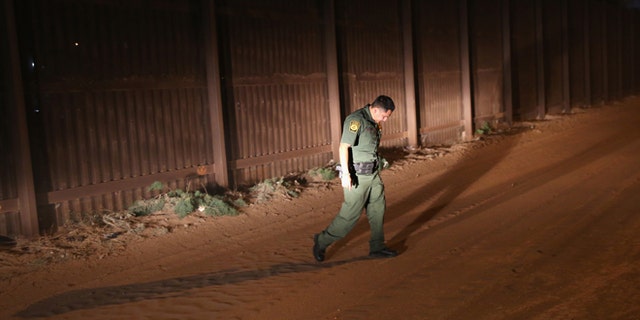 NEWYou can now listen to Fox News articles!
U.S. Border patrol agents captured three men at the San Diego sector of the U.S.-Mexico border Tuesday, one of whom had been previously deported after finishing a six-year sentence for "lewd and lascivious acts with a child under 14."
"I commend the agents involved in this arrest as their efforts reflect San Diego sector's commitment to strengthen border security and increase safety in our community," Chief Patrol Agent Richard A. Barlow told Breitbart News.
The men were attempting to hide from border patrol officers after climbing over the fence near Jacumba Hot Springs.
The 43-year-old felon was taken to the Metropolitan Correctional Center in San Diego. He's facing federal charges for reentering the U.S. as a deported foreign national.
According to U.S. Customs and Border Protection, as of July 31, 2016, agents in San Diego Sector arrested 25,979 people for illegally entering the U.S. between ports of entry.