Conflicting Reports Whether Yemeni President Will Step Down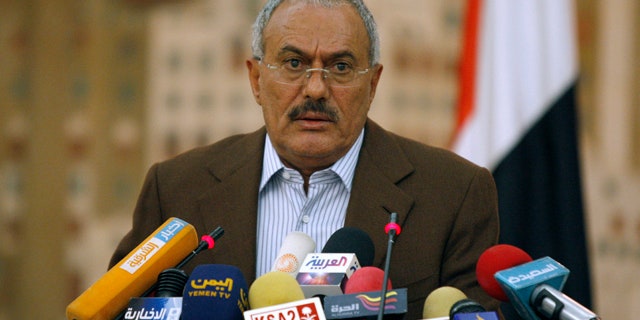 There are conflicting reports coming from Yemen on whether the country's troubled president will step down or not.
AFP is reporting that President Ali Abdullah Saleh on Thursday vowed to defend himself by "all possible means" against an escalating anti-regime campaign seeking to unseat him. The Wall Street Journal is reporting, though, that the Yemeni president is nearing a deal to resign from his position.
The Wall Street Journal reports that President Saleh and Gen. Ali Moshen al-Ahmar are working out a political settlement in which both men would resign within days in favor of a civilian-led transitional government.
At least 50 people were killed last Friday after Yemeni security forces opened fire on anti-government demonstrators.