Commonwealth Realms Agree to Abolish Royal Sex Discrimination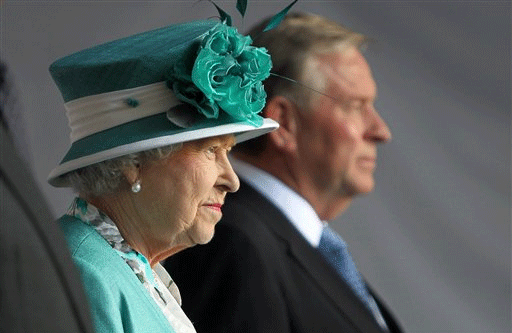 PERTH, Australia – Commonwealth nations approved changes to the rules of succession to allow first-born daughters to inherit the British throne, Britain's prime minister David Cameron announced Friday.
"We will end the male primogeniture rule so that in future the order of succession should be determined simply by the order of birth," Cameron said after talks with the Commonwealth's 15 other realms at the Commonwealth Heads of Government (CHOGM) meeting in Perth, Australia.
Pressure to reform the centuries-old law increased following the April wedding of Prince William and Catherine Middleton.
Cameron's proposed agreement will also clear the way for an heir to the throne to be able to marry a Roman Catholic and still succeed to the Crown.
"These rules are outdated and need to change," Cameron said at a news conference. "The idea that a younger son should become monarch instead of an elder daughter simply because he is a man just isn't acceptable any more. Nor does it make any sense that a potential monarch can marry someone of any faith other than Catholic."
"People have been talking about changing [these rules] for some time," he added. "We need to get on and do it."
Cameron indicated that the British parliament would implement the changes after the other realms had formalized their approval.
Cameron's comments came on a day of ceremony and soul-searching at CHOGM.
The queen used her opening statement to endorse the need for reforms which allow the Commonwealth to deal with future challenges.
"I wish heads of government well in agreeing further reforms that respond boldly to the aspirations of today, and that keep the Commonwealth fresh and fit for tomorrow," she said.
"In these deliberations, we should not forget, that this is an association not only of governments but also of peoples -- this is what makes it so relevant in this age of global information and communication," she added.
She made particular reference to the 11-member Commonwealth eminent persons group, which has urged radical reform of the organization, saying she looked forward to hearing the outcome of discussions on the group's recommendations.
Several hundred protesters marched on the Perth Convention Center, where the leaders are gathered.
They included anti-nuclear, refugee rights, environmental and anti-corporate greed movements.