Colombia's president softens opposition to ceasefire as peace talks progress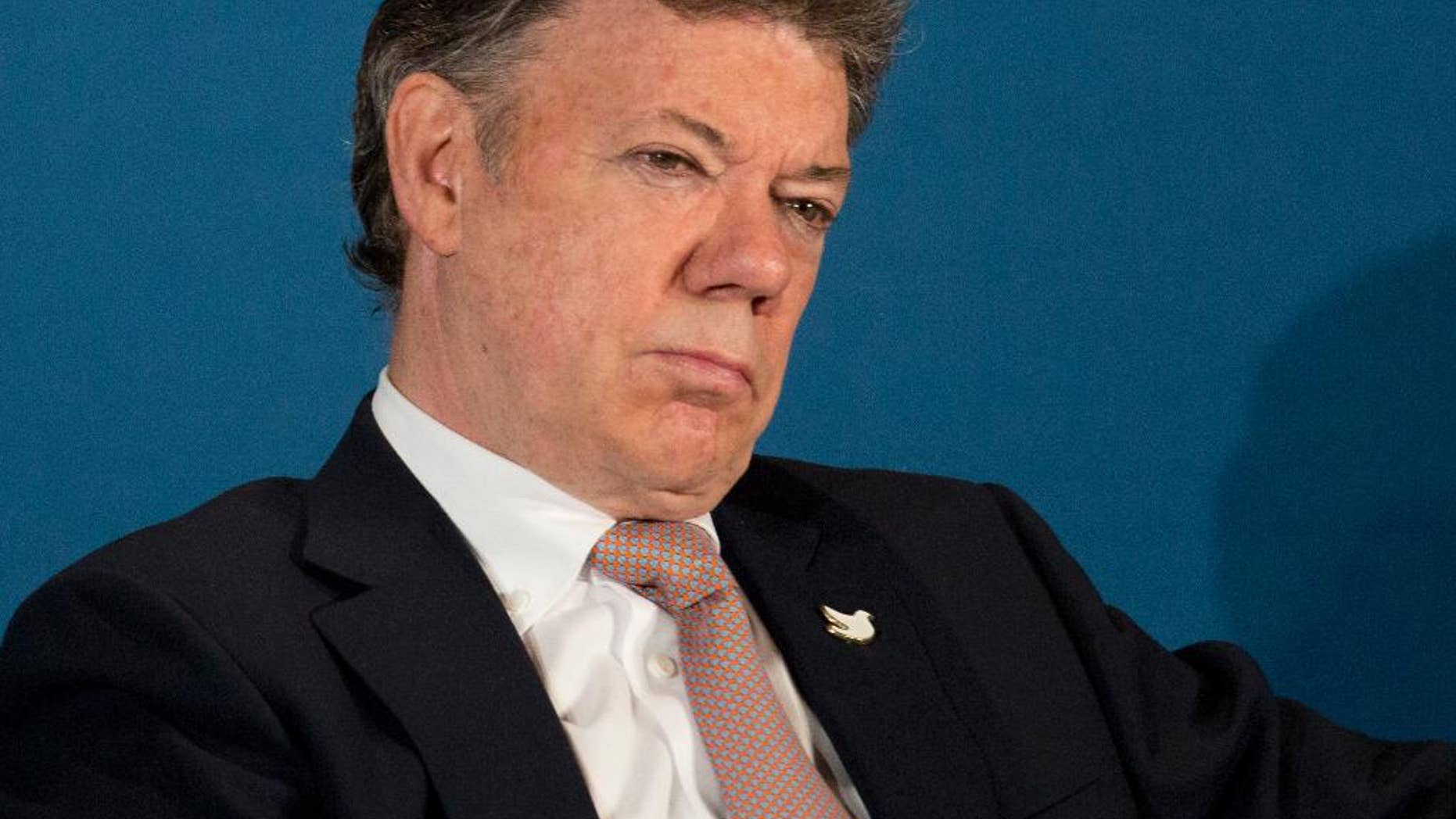 BOGOTA, Colombia – President Juan Manuel Santos has signaled that he could ease his longstanding opposition to a ceasefire in Colombia's armed conflict because recent progress in peace talks with leftist rebels has caused the government to rethink its negotiating strategy.
Santos said on Monday that he's heartened by recent actions by the Revolutionary Armed Forces of Colombia, including their declaration of a unilateral ceasefire, which he said the group is honoring.
Santos didn't indicate what specific peace-building gestures are under consideration. But he stressed that after two years of talks circumstances have changed and the continued military pursuit of rebel leaders while negotiations take place is no longer advisable.
Santos made the announcement following closed-door meetings with conflict resolution experts ahead of the next round of talks this month in Cuba.