Colombia's government rebuffs rebels' call for unilateral cease-fire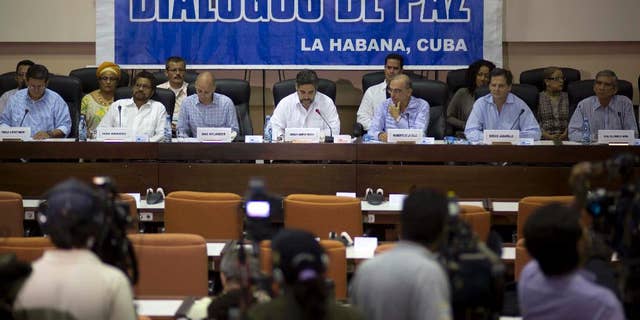 BOGOTA, Colombia – Colombia's government is rebuffing a unilateral truce declared by the country's largest rebel group as unacceptable.
President Juan Manuel Santos said in a statement Thursday that he can't accept the Revolutionary Armed Forces of Colombia's demand that Latin American nations be allowed to verify the cease-fire, saying such outside vigilance would have to wait until a peace deal is reached.
The rebels said Wednesday they would refrain from staging any more attacks as long as they aren't targeted by Colombia's military. Santos has long rejected such an option and reiterated Thursday his pledge to guarantee the safety of all Colombians.
Nevertheless, he says his government values the rebels' gesture as a way to begin de-escalating hostilities and forge a peace agreement being negotiated the past two years in Cuba.