Colombia's FARC rebels deny peace talks foundering, criticize media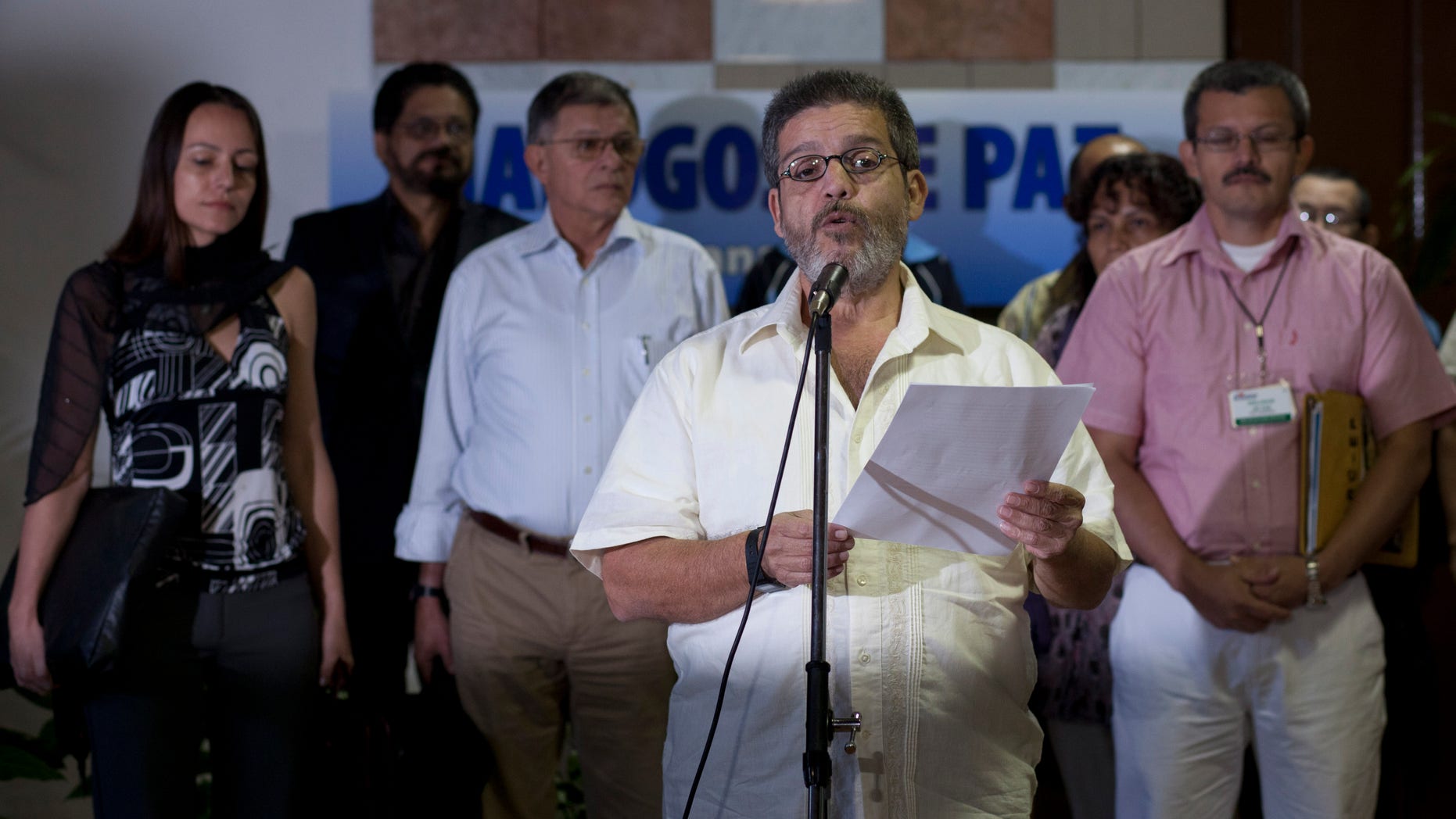 HAVANA – Colombia's main rebel group has denied that peace negotiations with the government are foundering.
A spokesman for the Revolutionary Armed Forces of Colombia has accused that country's media of trying to derail the talks.
Marco Leon Calarca says negotiations are "continuing in a normal way." The FARC negotiator was reading off a statement from rebel command ahead of another day of talks Monday at a Havana convention center.
Calarca blamed sectors of the Colombian media for hyping the disagreements. His real name is Luis Alberto Alban.
Reports that the talks were near collapse began shortly after the FARC lifted its unilateral cease fire on January 20. Attacks since then have occurred mostly in southern Colombia and resulted in the death or capture of several soldiers and police.