Colombia's ex-spy chief wanted for illegal wiretaps on politicians surrenders in Panama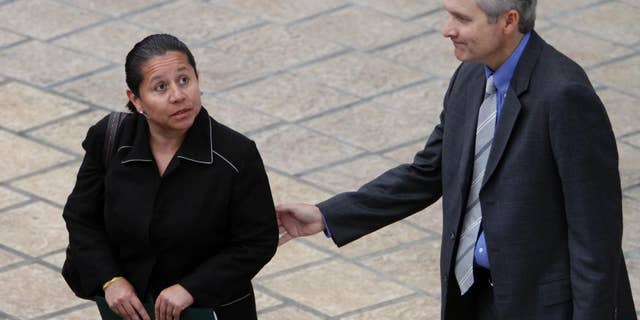 NEWYou can now listen to Fox News articles!
BOGOTA, Colombia – The former head of Colombia's intelligence agency has surrendered to authorities.
Maria del Pilar Hurtado is accused of ordering illegal wiretaps on politicians, journalists and even Supreme Court justices opposed to former President Alvaro Uribe.
She fled to Panama in 2010 and was granted asylum arguing that she was being targeted politically by Uribe's successor, President Juan Manuel Santos. Several other Uribe aides under investigation for corruption have also left Colombia saying they can't receive a fair trial here.
Panama's Supreme Court last year overturned the decision granting the spy chief refuge saying it was unconstitutional.
Hurtado's lawyer Jaime Camacho told RCN radio on Saturday that his client turned herself in after midnight authorities in Panama. She's now being held at the chief prosecutor's office in Bogota.