Colombia's ELN rebels blamed for deadly car bombing as death toll rises to 21; 1 arrested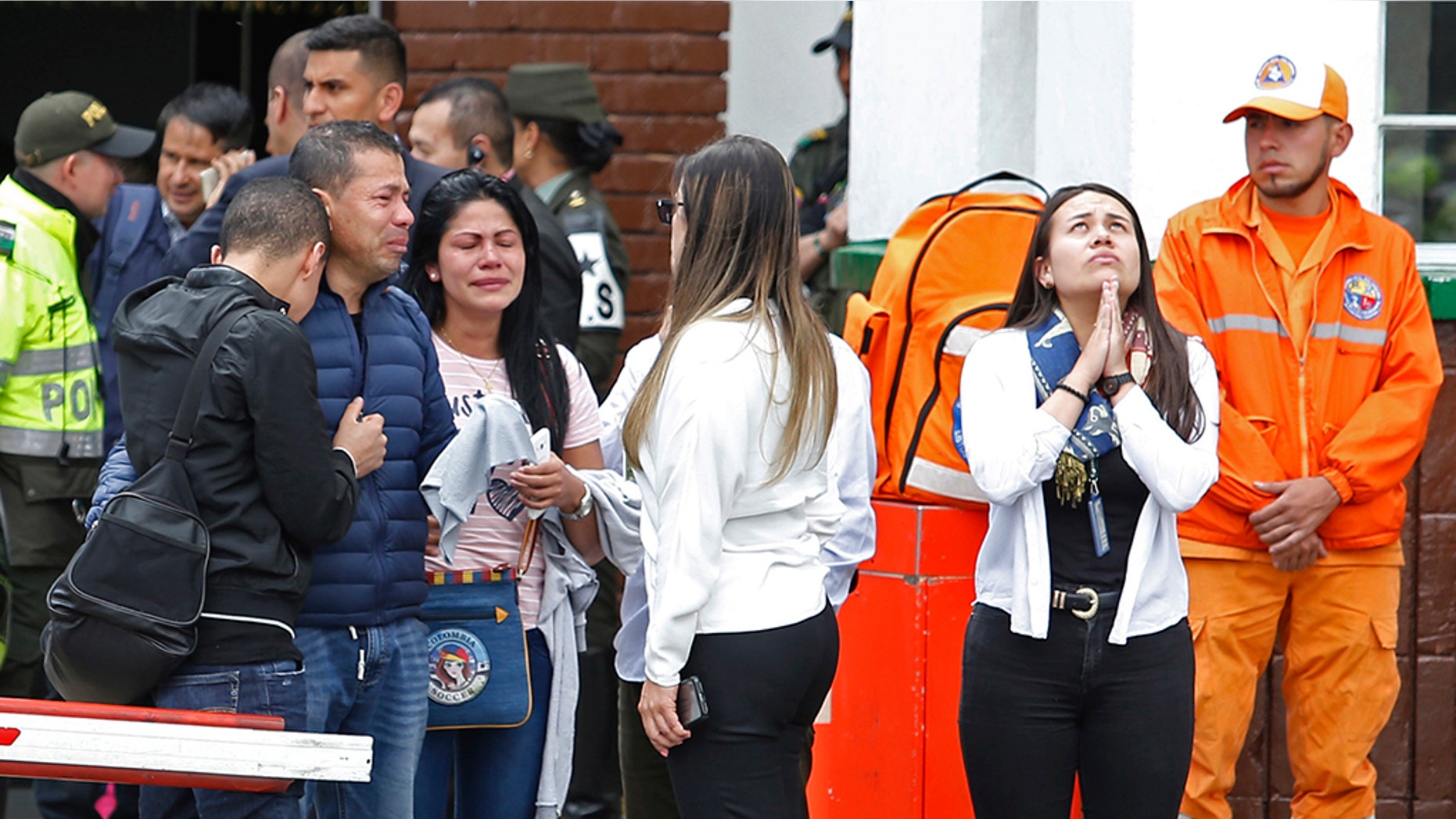 Colombia's last-remaining rebel group was responsible for Thursday's car bombing at a police academy in Bogota that killed 21 people, according to officials who announced the arrest of a man for his alleged role in the attack.
The bomber — who was killed in the attack — was an explosives expert who had lost his arm manipulating explosives during his long career in the ELN rebel cell near the border with Venezuela, according to Defense Minister Guillermo Botero.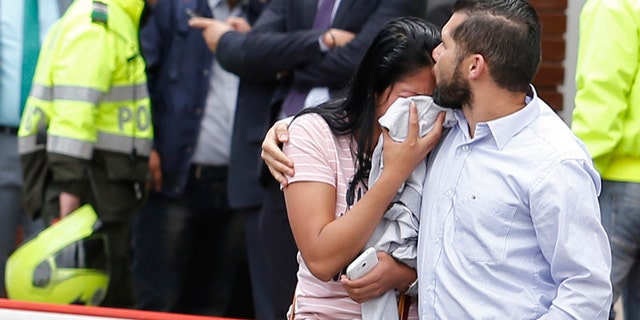 Botero on Friday identified the man as Jose Aldemar Rojas, 56.
COLOMBIA'S PEACE AGREEMENT BLOODIED BY DISTRUST, DRUGS - AND THE VENEZUELAN REGIME
Rojas, also known as Mocho Kiko, drove a 1993 Nissan pick-up loaded with 175 pounds of explosive past a security checkpoint to carry out the attack General Francisco de Paula Santander Officer's School in the south of Bogota during a promotion ceremony for cadets, according to reports.
The death toll rose from nine to 21 overnight.
The investigation into the bombing led to the arrest of a man named Ricardo Carvajal who was nabbed in a pre-dawn raid in Bogota on Friday. Police also seized military uniforms and a rebel combatant manual during the raid. Carvajal will be charged later Friday with terrorism and murder, according to reports.
Chief Prosecutor Nestor Martinez didn't say what Carvajal's alleged role was in the bombing. He said security cameras in the area show that a man got out of the Nissan pick-up less than 10 minutes before the blast.
The police in a statement said that 10 of 68 people injured by Thursday's blast remain hospitalized.
SUSPECTED CAR BOMB KILLS AT LEAST NINE OUTSIDE COLOMBIAN POLICE ACADEMY
President Ivan Duque declared three days of mourning after the attack, which was the deadliest in years against a police or military target in Colombia.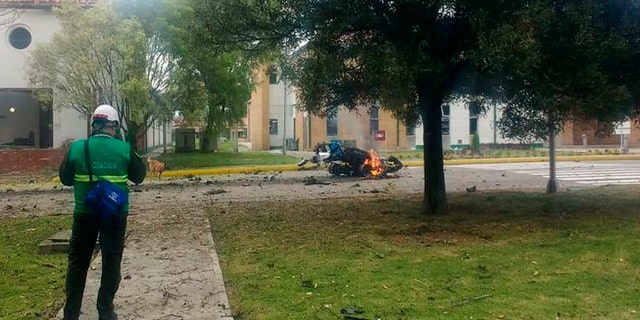 The ELN was created in 1964 by a group of Catholic priests and Marxist activists inspired by the Cuban revolution. It has approximately 1,500 fighters and it became the country's last remaining guerrilla group after the much-larger FARC disbanded as part of the 2016 peace deal with Duque's predecessor.
Former President Juan Manuel Santos began peace talks with the ELN that have yielded few commitments so far, the Associated Press reported in September.
CLICK HERE TO GET THE FOX NEWS APP
The talks were suspended at the beginning of this year after the rebel group broke a bilateral ceasefire that had lasted for three months, but they resumed in May even while fighting between the government and the ELN continued.
The Associated Press contributed to this report.