Colombian rebels free captured general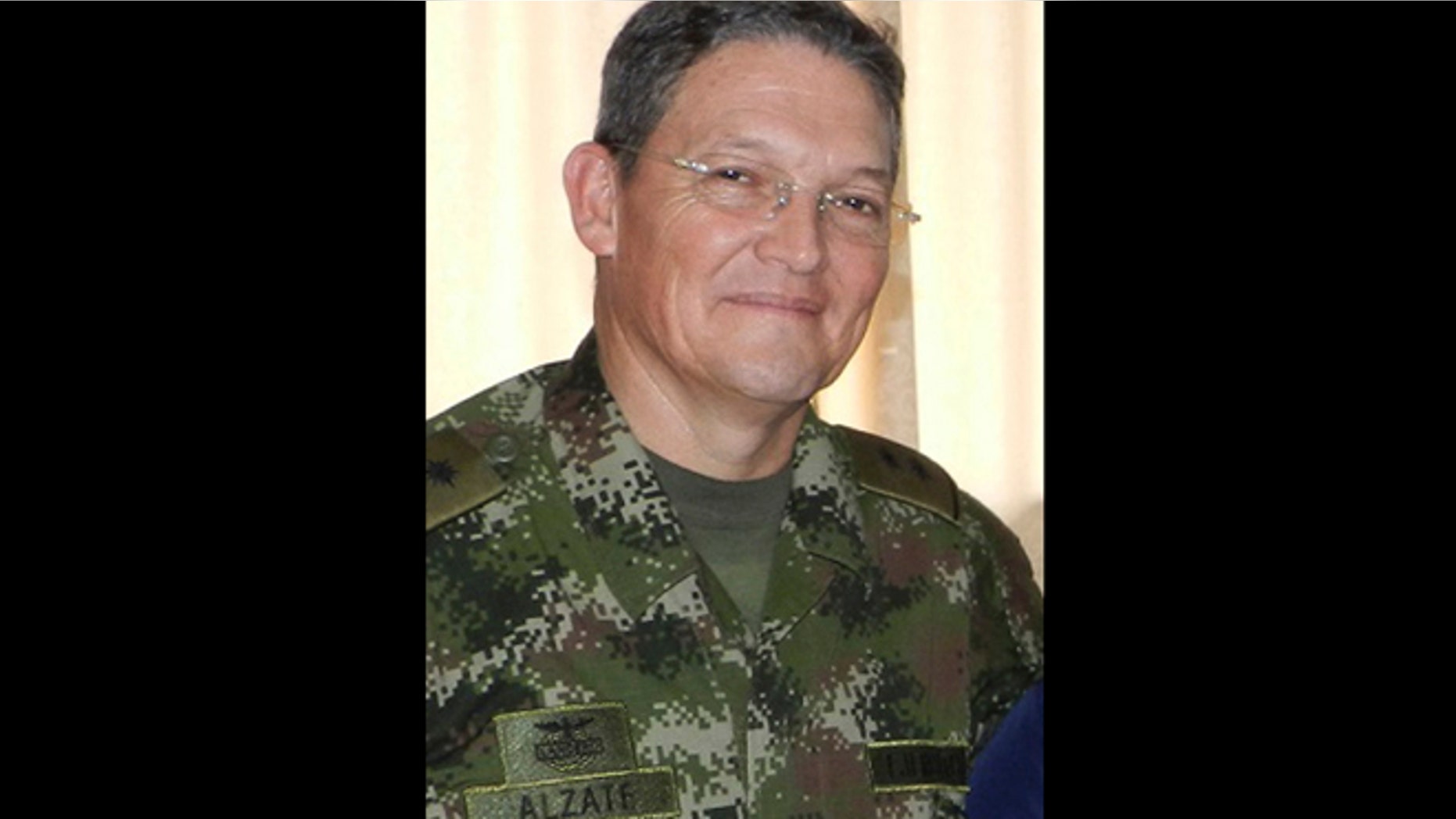 BOGOTA, Colombia – Colombia's largest rebel group has freed an army general and two others whose capture led President Juan Manuel Santos to break off peace talks.
Santos said in a message posted on Twitter Sunday that Gen. Ruben Alzate and two others taken captive by the Revolutionary Armed Forces of Colombia have been handed over to a humanitarian mission led by the International Red Cross. He said the three are in good health and would be reunited with their families soon.
Santos had conditioned resumption of peace talks taking place in Cuba on the safe return of the general.
Alzate, a US-trained counterinsurgency expert, was snatched by the rebels 14 days ago while traveling on the remote Atrito River in western Colombia. He was the highest-ranking military officer ever seized by the rebel group in 50 years of insurgent fighting.
Now free, the 55-year-old Alzate will have to answer questions about why he apparently violated military protocol and ventured into rebel-dominated territory dressed as a civilian and without his normal security detail.