Colombian beauty queen faces death penalty in China on drug charges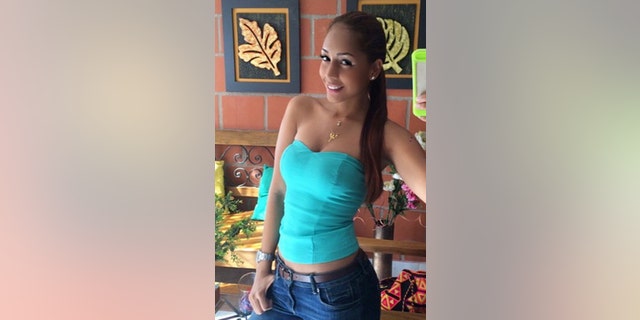 A Colombian model and beauty pageant winner was arrested earlier this month in China for allegedly possessing drugs in her computer — she now faces the death penalty, the Colombian Foreign Ministry said Tuesday.
Twenty-two-year old Juliana López was taken into custody on July 18 in the city of Guangzhou for allegedly for smuggling psychoactive drugs in her computer, which in China is punishable by life in prison or the death penalty.
The model was supposed to compete in the Miss World Medellín pageant this week, but is instead sitting inside a jail cell as her family tries to work with Colombian and international officials to help her.
According to her uncle David Muñoz, this was not the first time his niece traveled to China, where she went with the aim of bringing back goods to sell in Colombia.
López's friend, Lis Hernández, confirmed to Colombian media that the model went to China to collect clothing, accessories and other souvenirs she could sell back home.
"My heart tells me she is not guilty," Hernández said. "You cannot condemn it yet, I have hope that she is innocent and everything is clear.
"We have big questions. First, if she left here with drugs, why was it not detected" in the Bogotá airport? Muñoz said.
Back in Medellín, López plays for a local soccer club team and her coach Alejandro Duque told the Colombian newspaper El Tiempo they are planning an exhibition match to raise money for her mother and a lawyer to go to China.
According to official figures, more than a hundred of Colombians are being held in China, almost all because of drug-related issues.
The Associated Press contributed to this report.