Collision Course: Officials Expected To Announce Safety Requirement For New Cars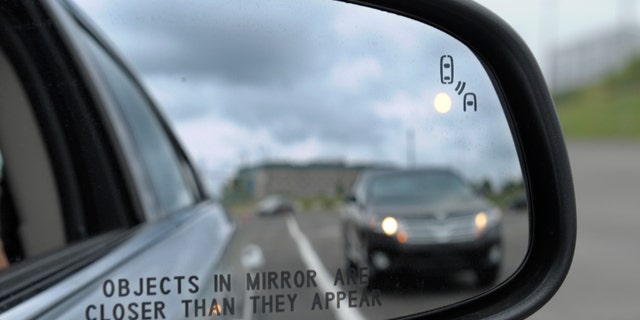 WASHINGTON (AP) – Federal officials are planning to announce Monday whether automakers should be required to equip new cars and light trucks with technology that enables vehicles to communicate with each other to prevent collisions. Such vehicle-to-vehicle communication could transform traffic safety.
The Department of Transportation scheduled an announcement for midday. Transportation officials estimate the technology could prevent up to 80 percent of accidents that don't involve drunken drivers or mechanical failure.
A transponder would continually transmit the vehicle's position, heading, speed and other information 10 times per second in all directions using radio signals similar to Wi-Fi. Cars would receive the same information back from other vehicles. A vehicle's computer would alert the driver to an impending collision. Some systems could automatically brake to avoid an accident.
"It will change driving as we know it over time," said Scott Belcher, president and CEO of the Intelligent Transportation Society of America. "Over time, we'll see a reduction in crashes. Automobile makers will rethink how they design and construct cars because they will no longer be constructing cars to survive a crash, but building them to avoid a crash."
The group says the technology would add about $100 to $200 to the cost of a new car.
The safety benefits can't be achieved until there is a critical mass of cars and trucks on the road using the technology, and it's not clear what that level of market penetration is. It takes many years to turn over the nation's entire vehicle fleet, but the technology could start preventing accidents long before that. Research indicates safety benefits can be seen with as few at 7 percent to 10 percent of vehicles in a given area similarly equipped, said Paul Feenstra, a spokesman for the transportation society, an umbrella organization for the research and development of new transportation technologies.
Once automakers start adding the technology to all new cars, it would take 15 years or more for half the cars on the nation's roads to be equipped, according to the communications technology company Qualcomm. There are about 5 million to 6 million new cars sold each year.
There may be a way to speed things up. About 45 percent of Americans use smartphones, and that share is growing. The average lifetime of a smartphone is two years. If smartphones, which already have GPS, came equipped with a radio chip they could be used to retrofit vehicles already on the road so that they can talk to each other. The phone would be put in a cradle to sync with the car's computers. That would help make it possible to achieve a 50 percent market penetration in less than five years, according to Qualcomm.
Using cellphones could also extend the safety benefits of connected-car technology to pedestrians, bicyclists and motorcyclists. Drivers would be alerted to a possible collision with a pedestrian carrying a smartphone that continually sends out information to cars in the vicinity, even if it's too dark to see the person or if the pedestrian darts suddenly into traffic. More than 4,700 pedestrians were killed by vehicles and 76,000 injured in 2012.
But there are significant technical and standardization hurdles to using cellphones to support connected car technology. Cellphone batteries typically last only about three hours if used continually. They would need antennas, there are issues with what radio frequencies would be used and their GPS functions may not be as precise as those in a vehicle manufactured with connected car technology, for example.
Follow us on twitter.com/foxnewslatino
Like us at facebook.com/foxnewslatino