College 101: You're the First to go to College - Now What?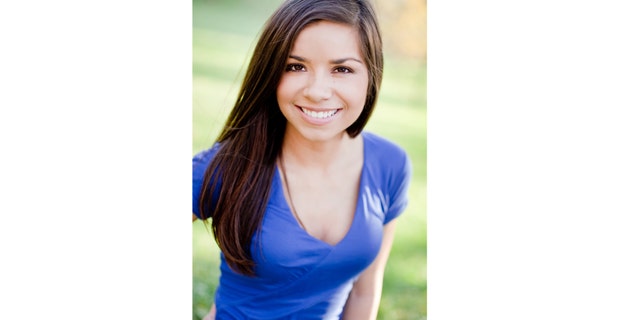 To be the first in your family to attend college is one of the most beautiful things we have in this country. It is proof that goals can be attained, that hard work can still breed success, and that cycles of poverty can still be broken.
But it isn't easy and rhetoric would have you believe that it seems to be getting harder.
For students who are the first in their family to go to college, it is harder. We must make it easier. Because these students are the bridges to our country's future. They are the people who understand what it means to come from poverty; these are the people who have seen problems in communities that no one else understands; these are the people who will want to give back.
How do we make it easier? What do first-generation students need?
In short – peers, professors, and professional mentors.
I began my community college experience crying in the advising office because I felt so alone. I was the first in my family to go to college, and I felt like I was in a foreign country without a translator.
More than 12.4 million students attend community college each year. Forty-five percent are minorities. And of those 12.4 million students, 42% are the first in their families to attend college.
I was the first in my family to earn a Bachelor's degree. And it was not until I won the $110,000 Jack Kent Cooke transfer scholarship that I realized being the first in my family to go to college had built up invisible barriers in my life.
When I won that scholarship (which paid $30,000 per year for my Bachelor's degree and $50,000 for my Master's degree) I fell to my knees in tears. Because in that moment a wall was crushed, a barrier broken, a bridge restored. In that moment, I knew I was going to be able to get a Master's degree. And at that moment, I realized deep down a Master's degree was something I never truly thought I could do.
My grandfather who recently passed away moved from Puerto Rico to New York before my father was born. He worked as a janitor his entire life. He built a bridge for my father, and for me. In short, that is what it means to be a first-generation student. Not only are you building a bridge for your siblings and your future children, but you are walking on a bridge that was built for you by your family.
It was the people in community college that changed my life. It was the peer who invited me to a Phi Theta Kappa club meeting after class (the meeting where I learned about the Jack Kent Cooke scholarship). It was the professor who sat me down and looked me in the eye and told me I could go to Harvard if I wanted to. It was the professional mentor who taught me about resumes and interviews and how to figure out who I was and how I could best contribute to the world.
It was the people in my life who expected me to be more and showed me what that "more" was. It was the people who looked me in the eye and told me I mattered. It was the people who would miss me if I dropped out.
First-generation students often feel alone. College is a daunting and often confusing culture for those who don't have parents to share their own personal collegiate knowledge.
The key is for students to build a deep community at their college. College should not be a drive-thru window. College should be a place of connection, discovery, community, and growth. First-generation college students need people in their lives to guide them from the drive-thru lane and invite them to the table. They need people in their lives to help them become more than they think they are capable of.
Relationships are the key to college success.
And first-generation students must take the initiative to build them. There are incredible grants and programs out there that understand the importance of relationships and communities in college and I am so thankful for them.
However students cannot wait for the programs and grants to come to them. They must reach out. They must take control of their education and take pride in how far they've already come.
Once you're the first to go to college, it means it is now time for you to be the first to start a conversation in class. Be the first to visit your professor during office hours. Be the first to connect with a professional mentor through the career center or the alumni office. Be the first to be a leader at your college and create a community that shatters barriers and reminds students that they have something important to offer to the world. And we cannot afford to miss out on what that is.
Isa will finish her M.Ed from the University of Illinois at Urbana-Champaign this June.
Isa Adney is the author of Community College Success: How to Finish with Friends, Scholarships, Internships, and the Career of Your Dreams by NorLights Press on Amazon.com and BarnesandNoble.com. You can also learn more about her at www.isaadney.com. She is a motivational speaker at community colleges across the country and conducts workshops to teach students how to network to get scholarships, internships and job opportunities. Her blog, www.communitycollegesuccess.com, has been featured in USA Today, Community College Spotlight, The Network Journal, The National Society of Collegiate Scholars, BrainTrack.com and LA Weekly.
Follow us on twitter.com/foxnewslatino
Like us at facebook.com/foxnewslatino