Collapse of construction scaffolding in central Vietnam kills 14 and injuries 28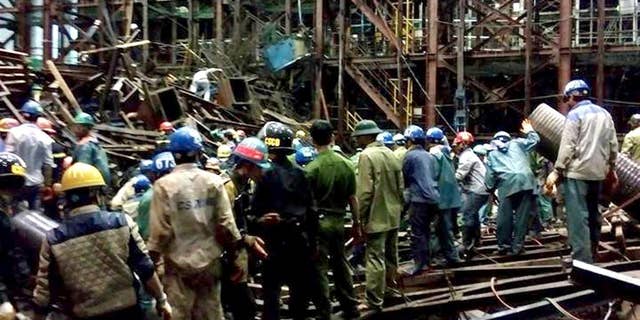 HANOI, Vietnam – Police say at least 14 people were killed and 28 others were injured when scaffolding collapsed at a construction site in central Vietnam.
Deputy police chief in Ha Tinh province, Bui Dinh Quang, said Thursday that all the victims were Vietnamese subcontractors hired to work on a seaport breakwater project led by Samsung C&T Corp, a unit of Samsung Corp of South Korea.
Quang says it is not known if any more workers are trapped in the rubble. Police and rescue workers are searching through the rubble trying to find any survivors from the Wednesday night accident.
The Son Duong seaport is part of the Vung Ang economic zone where Taiwan's Formosa Corp. is building a multi-billion dollar steel complex.