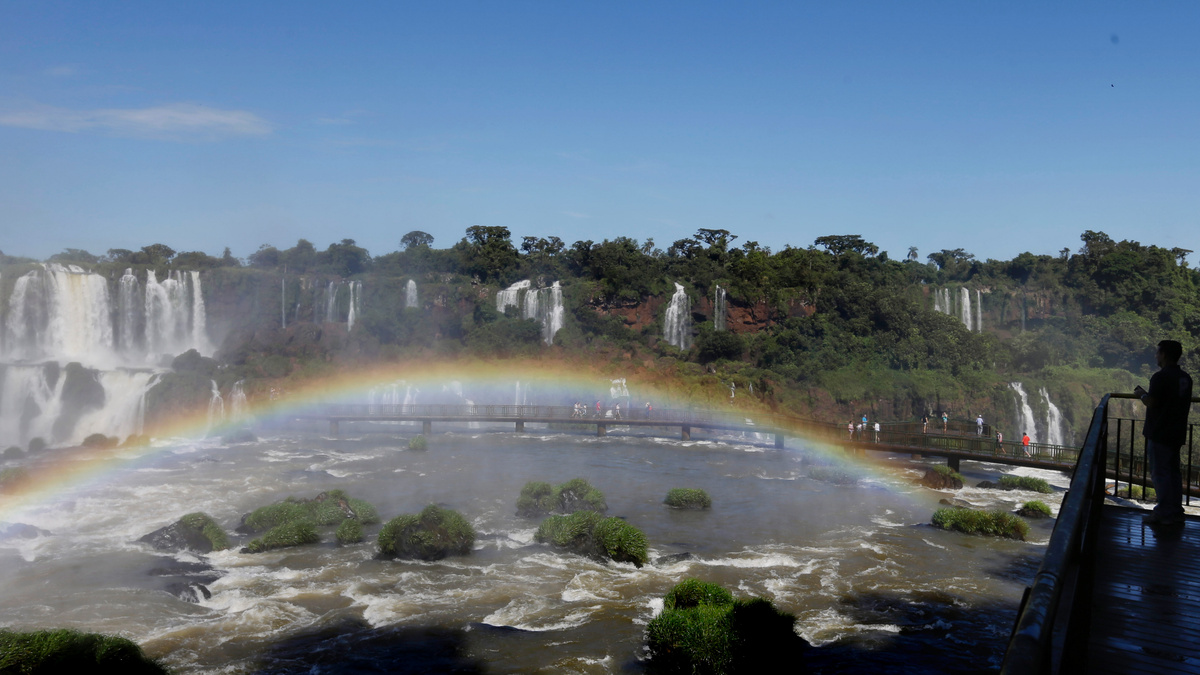 FOZ DO IGUAZU, Brazil – Coca-Cola and Nestlé say they aren't negotiating for rights to the Guarani aquifer in South America, one of the world's largest reservoirs of fresh water, as online stories claim.
The stories say the food and beverage companies are in talks to privatize for more than 100 years the underground reservoir, which connects Argentina, Brazil, Paraguay and Uruguay.
"Nestlé does not extract water from any part of the Guarani aquifer in South America, including in Brazil," the Vevey, Switzerland-based company said in a statement. "We have no plans to do so."
Atlanta-based Coca-Cola Co. said it is not negotiating with any country to exploit the aquifer.
The false story also says Paul Bulcke is CEO of Nestlé. He left that office at the end of 2016 and is chairman of Nestlé's board of directors.
___
This is part of The Associated Press' ongoing effort to fact-check misinformation that is shared widely online, including work with Facebook to identify and reduce the circulation of false stories on the platform.