Close ally to Pena Nieto voted to Mexico supreme court , concerns about partiality dismissed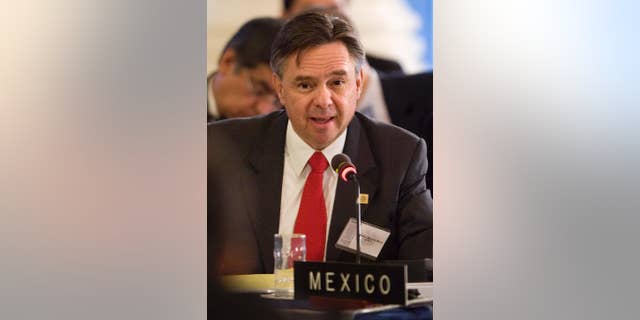 MEXICO CITY – Mexican lawmakers have voted to the Supreme Court a former prosecutor and ambassador who has been questioned about his public service record and close ties to President Enrique Pena Nieto.
Eduardo Medina Mora took the oath of office just after being approved late Tuesday, despite never having served as a judge and not meeting the residency requirement of two years.
Critics called his appointment a sign that the political class is not listening as Mexico faces a credibility crisis over of corruption and conflict of interest scandals.
Medina Mora was attorney general, then ambassador to England and later the United States, putting him out of the country since 2009. As attorney general, he was criticized for human rights violations and poorly prosecuted corruption cases where most defendants were freed.