Clooney thinks coffee a game-changer for S. Sudan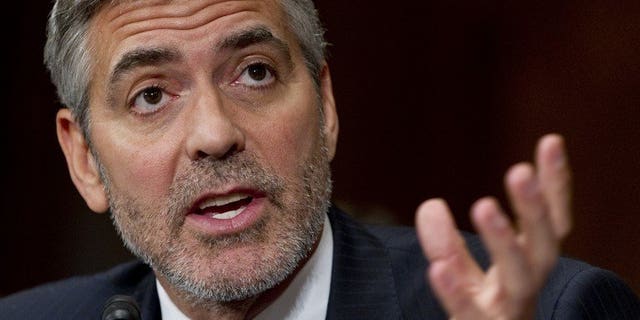 NEWYou can now listen to Fox News articles!
PARIS, France (AFP) – Coffee maker Nespresso is to buy coffee from the poverty-wracked fledgling state of South Sudan to expand supplies from sustainable sources, brand frontman George Clooney said on Tuesday.
"There is a real opportunity here," the Hollywood star told a press conference in Paris.
"There is only one product coming from South Sudan right now, that's oil, and the problem of oil is that someone, a company, takes the oil from the ground, beneath the feet of the actual people who put there, put it in a pipeline... and they sell it," he said.
"It doesn't seem to trickle back down to the people."
Clooney said the young state lacked roads and other infrastructure, and "a lot of work" was needed before it could export coffee.
But with big-business resources behind it, coffee could be "a real game-changing move," he said.
A Nespresso spokesman said coffee plantations will be developed near the town of Yei, on the Boma Plateau, in the Imatong mountains and in eastern Equatoria state.
The goal is for the first South Sudan capsules to hit the market in 2015.
Nespresso -- part of the Nestle agribusiness of Switzerland -- has been under fire from green activists, who complain that its throwaway coffee capsules are wasteful.
Clooney said that he pitched for South Sudan to help its economy.
He has been to South Sudan several times and last year was arrested in Washington during a protest to draw attention to its humanitarian plight.
South Sudan split from Sudan on July 9, 2011 after its people voted overwhelmingly for independence in a referendum, part of a 2005 peace deal that ended one of Africa's longest civil wars.
The region is oil-rich, grossly impoverished and wracked by corruption and conflict, according to campaigners.