Clinton NKorea must face international consequences for sinking of SKorean warship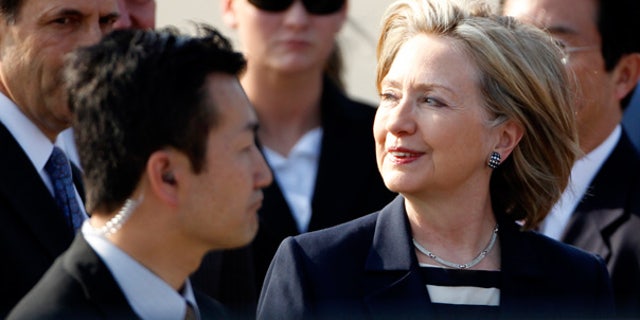 TOKYO – TOKYO (AP) — U.S. Secretary of State Hillary Rodham Clinton says North Korea must face international consequences for the sinking of a South Korean warship.
Speaking in the Japanese capital, Clinton said Friday that the U.S., Japan, South Korea and China are consulting on an appropriate reaction to an international investigation that blamed North Korea for the incident. She says the report proves a North Korean sub fired a torpedo that sank the ship and that it could no longer be "business as usual" in dealing with the matter.
North Korea denies it was responsible for the March sinking and has threatened to retaliate against any attempt to punish it with "all-out war."