Cita Rodriguez: Living Out Her Father's Legacy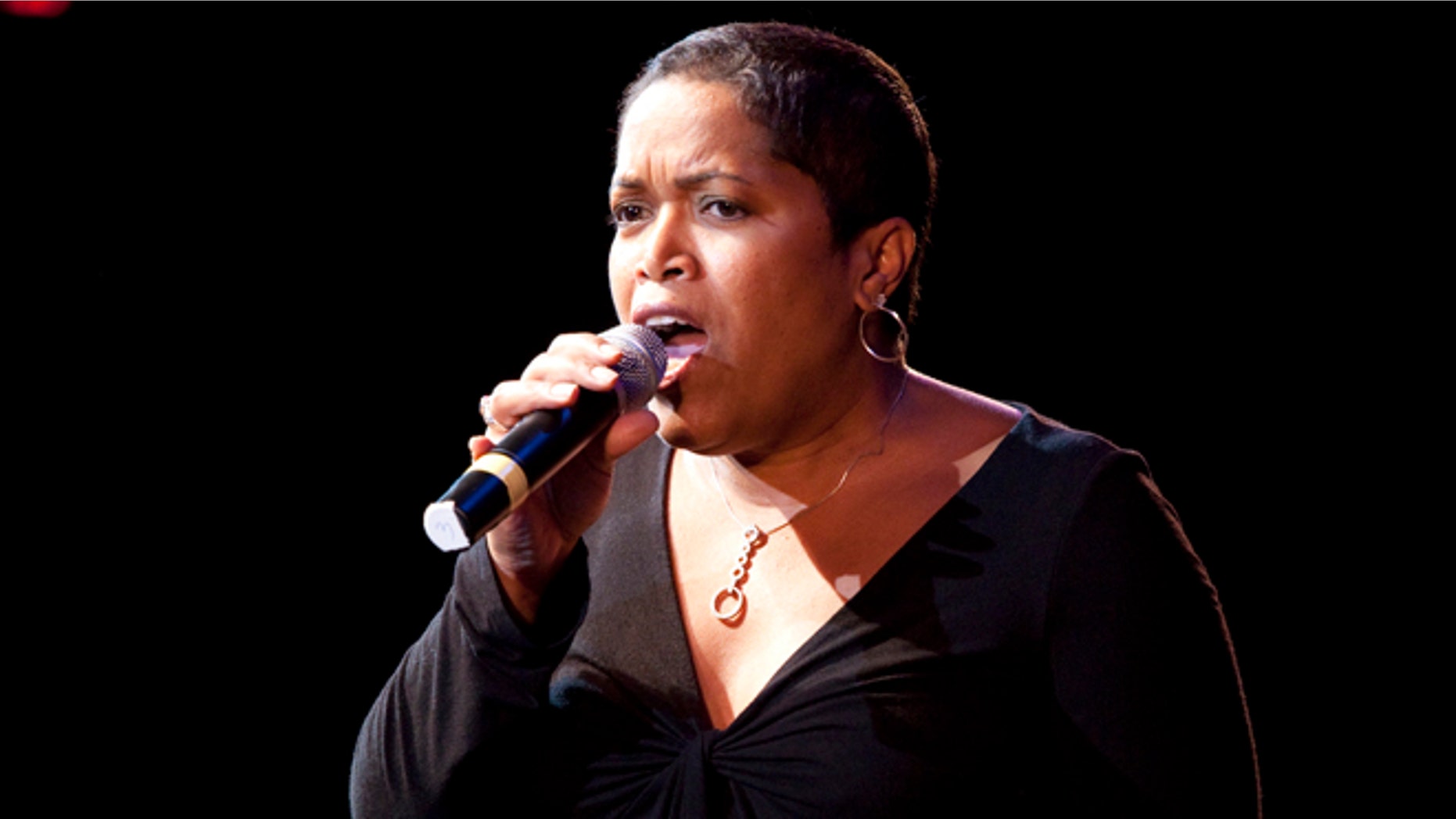 "I feel fantastic," says Cita Rodriguez of her upcoming performance with the 21-piece Mambo Legends Orchestra at Lincoln Center's Midsummer Night Swing, a music and dance festival that has been held in New York City. Rodriguez, along with Yoko la Japonesa Salsera and Nayibe la Gitana, will perform with the Mambo Legends Orchestra in a tribute to "las reinas de la salsa": Celia Cruz, Graciela, and La Lupe.
Rodriguez will also be performing, as she always does, in honor of her father, the late, legendary Puerto Rican salsa singer, Peter "El Conde" Rodriguez, who started playing congas when he was 5 and who, as an adult, was drawn into the music business when he was spotted by Johnny Pacheco. "El Conde" went on to play with The Fania All Stars and, eventually, collaborated with Tito Puente.
It was at her father's side where Rodriguez developed her love of music.
"I was always at his shows," she says, "wherever he went, I went." Like her father, she showed musical talent from an early age, playing flute and singing as a hobby.
Her first professional break came at her father's side, too.
Performance Information:
Midsummer Night Swing is held at Lincoln Center's Damrosch Park, which is located on W. 62nd Street, between Columbus and Amsterdam Avenues in Manhattan.
On Tuesday, July 10, the dance floor will open at 6:00 PM, when dance instructor Jimmy Anton will offer a salsa lesson. The performance is scheduled to start at 7:30 and will be followed by a second set scheduled for 9 PM. Tickets for the concert are $17 and can be purchased online at lincolncenter.org or at the event itself.
When she was 16, her father was scheduled to perform on a popular Puerto Rican TV show. One of the singers from his group failed to show. "Papi looked at mi and said, 'Te atreves?' (Will you dare?) And I said 'si.'" Having been given her chance to perform professionally, she was hooked. In the years since, she has sung around the world with her own orchestra.
Rodriguez does not compose her own songs; instead, she draws heavily on the traditions of artists like Cruz, Graciela, and La Lupe, as well as the Puerto Rican and Cuban musicians her father exposed her to from an early age. For Rodriguez, singing these songs not only serves to transmit Latino culture and musical traditions to the next generation, but also to honor the spirit of her own father, who was a significant influence on her own career.
Singing the songs of the reinas of salsa in New York, the birthplace of the genre, is clearly meaningful to Rodriguez, who was born in the Bronx and who moved between the US and Puerto Rico as a child. Following her performance at Lincoln Center's Midsummer Night Swing, she and her group will make several appearances at other festivals this summer and fall. She will appear with the Fania All Stars in Mexico City on July 26 and is scheduled to perform in Russia later this year.
To learn more about Rodriguez and the upcoming performance at Lincoln Center, watch our video interview.