Christians the most persecuted group in world for second year: Study
Christians continued to be the most persecuted group across the globe in 2016, according to a study.
The upcoming report from Italian-based Center for Studies on New Religions, determined that 90,000 Christians were killed for their beliefs worldwide last year and nearly a third were at the hands of Islamic extremists like ISIS. Others were killed by state and non-state persecution, including in places like North Korea.
"U.S. policy has not had a strategy for specifically addressing the persecution of Christians," Ryan Mauro, national security analyst for the Clarion Project, told FoxNews.com "For example, very few people are even aware that Iraqi Christians began organizing to defend themselves and needed our help."
The study also found that as many as 600 million Christians were prevented from practicing their faith in 2016.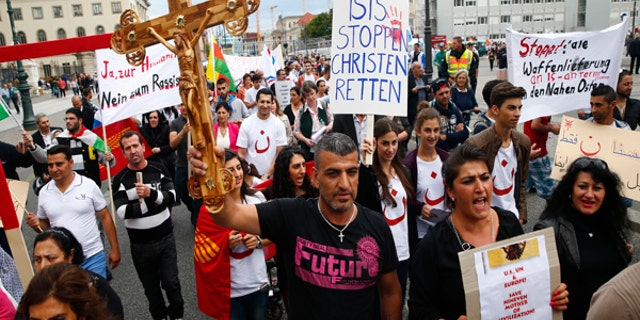 The findings continue a disturbing trend from the previous year in which Christians around the world endured horrific acts of persecution, including imprisonment and beheadings.
"These numbers underscore what we already know," Robert Nicholson of the Philos Project said to Foxnews.com."There are many places on earth where being a Christian is the most dangerous thing you can be.
"Those who think of Christianity as a religion of the powerful need to see that in many places it's a religion of the powerless. And the powerless deserve to be protected."
While the situation is most dire in the Middle East, Christianity is under assault in Africa and Asia, too, according to an Aid to the Church in Need study of incidents in 2015. It cited persecution at the hands of Islamist terror groups such as Boko Haram in Nigeria and other extremists in Sudan, Kenya, Tanzania and other parts of the continent.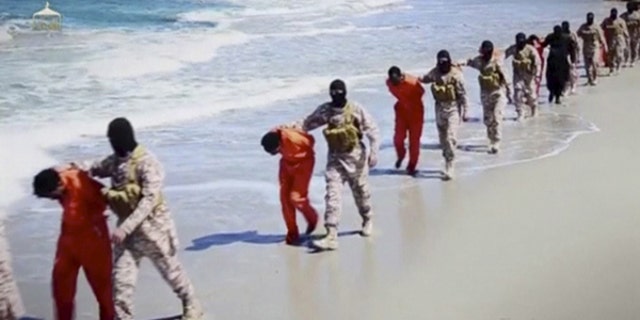 Asia's Christians have been targeted by nationalist religious movements -- Muslim, Hindu and Buddhist -- in such countries as Pakistan, India and Myanmar. Many of these groups increasingly view Christianity as a foreign, "colonial" import, and believe its practitioners are doing the bidding of the West, say experts.
While Christians continue to be under siege from ISIS radicals in Syria and Iraq, the religion is being targeted throughout the region with members of the faith also under increasing pressure in Iran, Pakistan, Saudi Arabia and other Gulf nations.
The Christian population in Iraq alone has plummeted from 1.5 million in 2003 to current estimates of 275,000 and could be gone for good within just a few years, according to activists. The dwindling numbers are due to genocide, refugees fleeing to other countries, those who are internally displaced, and others hiding in plain sight and not allowing their faith to be publicly known.
Despite these issues, experts like Mauro say that the faith has continued to flourish despite growing opposition.
"The persecution of Christians has failed to suppress the faith," he said to FoxNews.com. "On the contrary, Christianity appears to be rapidly growing beneath the surface. Persecution will increase as Islamists see Christianity as an increasing problem for them."
The full report from the Center for Studies on New Religions is expected to be released in February.