Christian Lopez to be on Baseball Card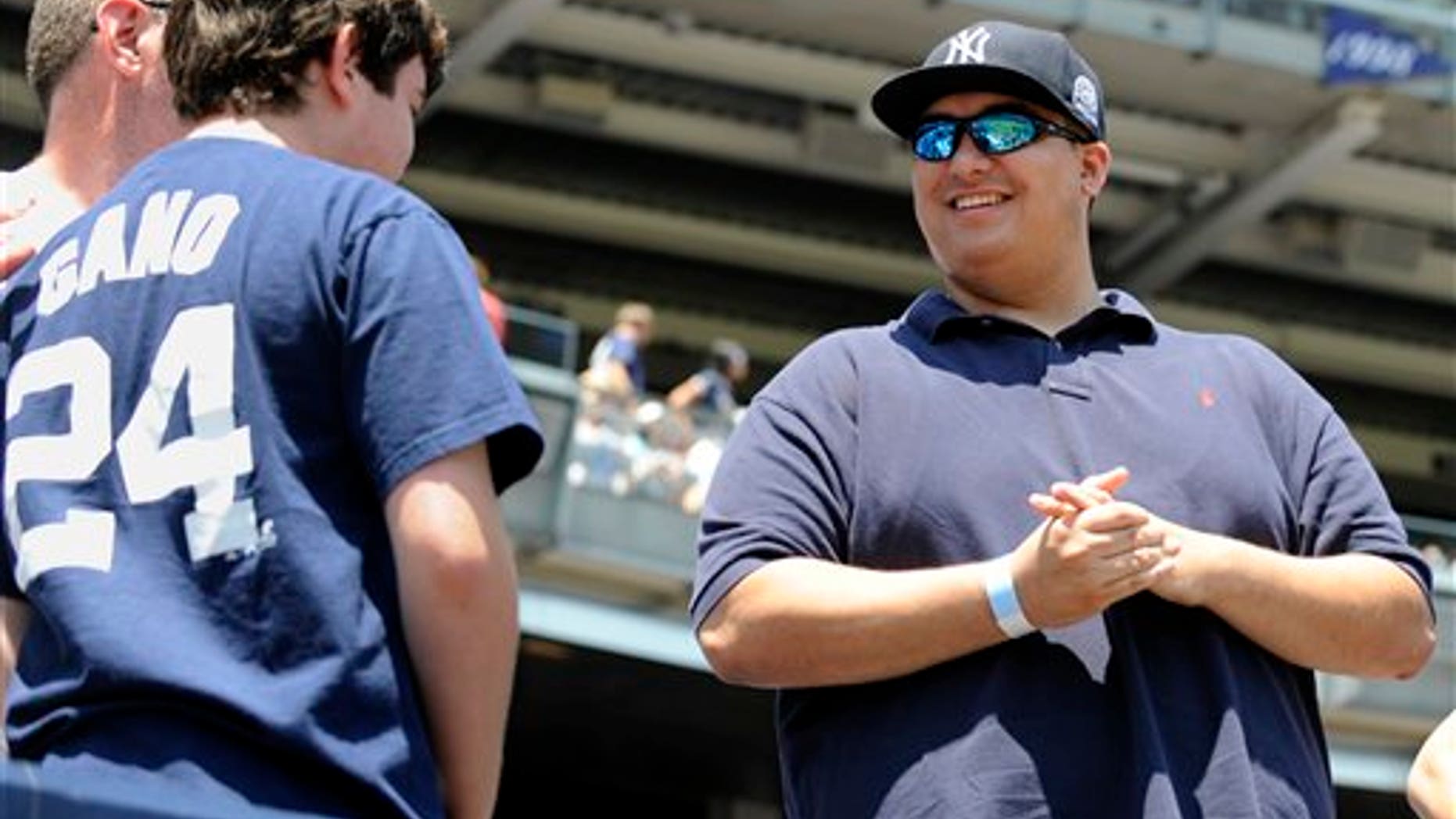 There will be a new baseball card bearing the face of the new Latino hero: Christian Lopez.
Topps says it will produce a trading card featuring the fan who returned Derek Jeter's ball from his 3,000th hit. The card will be included in sets later this year.
"We thought what he did captures the essence of what baseball and the Topps company is about," said Mark Sapir, Topps vice president for sports.
The recent college graduate with outstanding student loans will get some financial help, too.
Memorabilia dealer Brandon Steiner and sporting goods CEO Mitch Modell said they will make sure Lopez gets at least $50,000 toward his outstanding student loans of $150,000.
Steiner said he got a call on Wednesday from his buddy Modell, and they got the ball rolling. Steiner set up an auction of memorabilia that eventually will include baseballs signed by both Lopez and Jeter and said Modell is pledging five percent from the sale of Yankees-related merchandise at the Modell's chain during what will be called "Christian Lopez Week."
"That itself is a totally awesome situation right now for all parties involved," Lopez said.
What impressed the sports executives — as well as countless fans across the country — was the way a 23-year-old mobile phone salesman passed on the chance to sell the ball.
Instead, Lopez gave the ball to Jeter, saying he deserved to have the keepsake.
"Can you believe how good a mensch this kid was?" Steiner said.
Lopez has been overrun with requests since Saturday.
"It's been overwhelming to be honest with you," he said. "It's been a little crazy. But I'm handling it as best I can. I'm trying to get back to everybody I can."
That includes Topps.
"Yeah, I spoke with them a couple days ago," Lopez said. "All I know, is they kind of want to make a baseball card out of me."
Lopez was an avid collector as a kid. He said he has "probably a couple thousand baseball cards."
His favorite? A Yankees card, of course. It depicts Babe Ruth and one of the Yankees' owners at the time he came over from the Red Sox in 1920.
"It's a very dear card to me. I've had it for 15 years now or so," Lopez said.
Now he'll have another Yankees card to keep next to it.
Based on reporting by The Associated Press.
Follow us on twitter.com/foxnewslatino
Like us at facebook.com/foxnewslatino