Chipotle subpoenaed in criminal probe as sales plunge 30% nationwide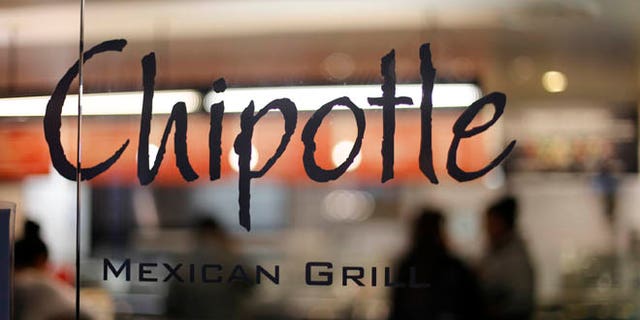 NEW YORK (AP) – Chipotle has been served with a federal subpoena as part of a criminal investigation tied to a norovirus outbreak at one of its restaurants.
The subpoena, received last month, requires Chipotle to produce a broad range of documents tied to a restaurant in Simi Valley, California, tied to norovirus outbreak this past August, the company said.
The investigation is being conducted by the U.S. Attorney's Office for the Central District of California in conjunction with the Food and Drug Administration's Office of Criminal Investigations, Chipotle said in a filing with the Securities and Exchange Commission Wednesday.
Representatives from those offices were not immediately available for comment.
The disclosure comes as Chipotle Mexican Grill Inc. reels from an E. coli outbreak linked to its restaurants in late October and November. That was followed by a separate norovirus outbreak at a restaurant in Boston. The cases received far more national media attention than the norovirus outbreak in California and the company has seen sales slump.
Sales plunged 30 percent at established locations in December, Chipotle said Wednesday.
The Denver company also said it expects sales for the full fourth quarter to fall 14.6 percent at established locations, marking the first decline since the company went public in 2006.
Chipotle retracted its sales guidance for 2016, saying last month it could no longer reasonably predict sales trends given the food scares.
In its regulatory filing Wednesday, the company said it could not determine or reasonably predict the amount of any "fines, penalties or further liabilities" it might face in connection with the federal investigation.
A Chipotle spokesman, Chris Arnold, said in an email the company does not discuss pending litigation, but that it intends to cooperate fully with the investigation.
To rehabilitate its image, Chipotle has taken out full-page ads apologizing to customers in dozens of newspapers around the country. It also vowed changes to step up food safety at its restaurants, in part by tweaking its cooking methods and increasing testing of meat and produce.
Co-CEO Steve Ells has said the company will likely never know what ingredient was to blame for the E. coli cases.
Like us on Facebook
Follow us on Twitter & Instagram