Chinese VP meets Japan governor delegation amid strain in ties over islands dispute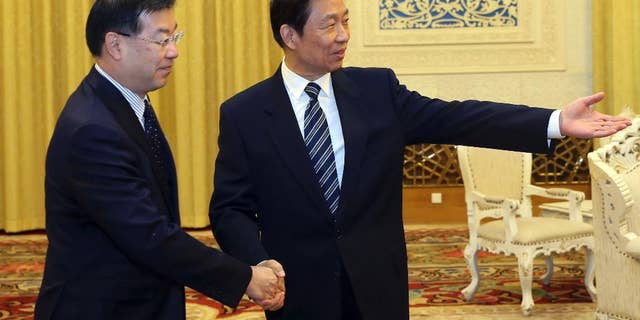 BEIJING – China's vice president has met with a delegation of Japanese regional governors in a rare high-level encounter amid strained ties between the two countries.
Li Yuanchao on Tuesday told the group, led by the president of Japan's National Governors' Association, Keiji Yamada, that China hopes for improved relations.
A brief account of the meeting from China's official Xinhua News Agency also said Li referred to "the spirit of drawing lessons from history," underscoring China's displeasure with statements from Japanese politicians seen as minimizing Japanese responsibility for its brutal World War II invasion and occupation of much of China.
Such meetings have grown extremely rare following a major deterioration in ties two years ago after Japan nationalized a group of uninhabited islands claimed by both countries.