Chinese teenager to take on Woods, McIlroy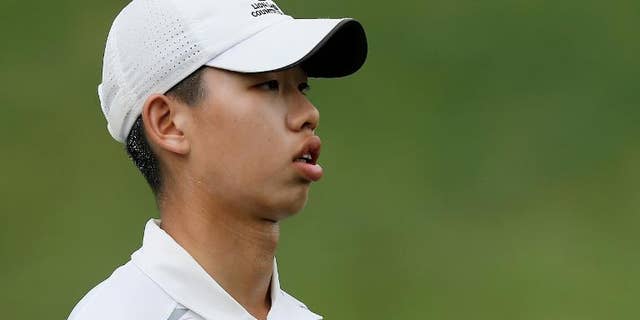 Beijing (AFP) – Chinese prodigy Guan Tianlang, 14, will take on world number one Tiger Woods and Rory McIlroy in a "skills challenge" before an 18-hole showdown between the two pros, organisers said Monday.
In April Guan became the youngest to compete at the Masters, and despite being penalised a stroke for slow play, still managed to finish the leading amateur.
"The Match" between Woods and McIlroy will be held over the Blackstone Course at Mission Hills Haikou, on the Chinese island of Hainan, on October 28.
As part of the showpiece, the "skills challenge" features the three players hitting shots at three targets at a distance of 50, 100 and 125 yards.
In a press release, Woods said of the talented Guan: ???I???m really excited about his future and what he???s doing for the profile of golf in China, so it???s great he???ll be a part of The Match at Mission Hills."
Guan added: "It will be nice to see Tiger again because he has been very supportive, such as when we practised together at this year???s Masters.
"I haven???t played with Rory before, but we had a nice chat at the Masters and he also offered me some good advice.
"Both Tiger and Rory achieved a lot of success when they were teenagers, so I always appreciate it whenever they offer advice.???