Chinese, SE Asian foreign ministers meet amid tensions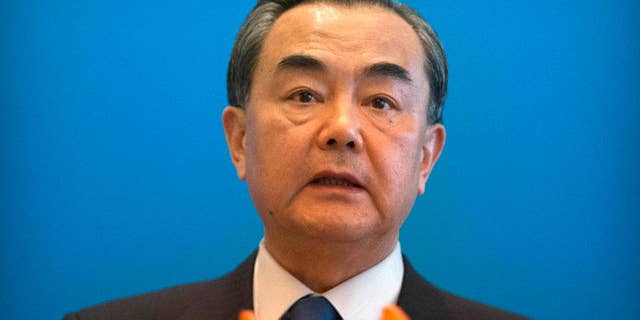 NEWYou can now listen to Fox News articles!
YUXI, China – Foreign ministers from China and Southeast Asian nations are meeting amid Beijing's efforts to alleviate concerns about its assertions of sovereignty over the South China Sea.
Chinese Foreign Minister Wang Yi told attendees at the meeting Tuesday in the southwestern Chinese city of Yuxi that the sides should expand consensus and cooperation and "properly handle and control our differences."
Four of the 10 members of the Association of Southeast Asian Nations have claims to South China Sea islands and reefs that overlap with China's own claims.
Vietnam has strongly protested China's placing of an exploratory oil and gas drilling rig in disputed waters, while the Philippines has brought a case before a U.N. arbitration panel challenging China's claim to virtually the entire strategic and resource-rich waterway.