China's Xi touts socialist vision at Communist Party congress
China's President Xi Jinping promised Wednesday to build "a great modern socialist country" with "Chinese characteristics," as he opened the ruling Communist Party's twice-a-decade national congress.
Xi was expected to tighten his hold on power and win a second five-year term as party leader at the 19th Party Congress, held in Beijing. His address outlined his political and economic vision for that term.
"Right now both China and the world are in the midst of profound and complex changes," Xi told the congress, Bloomberg reported. "China is still in an important period of strategic opportunity for development. The prospects are bright, but the challenges are severe."
Xi touted the success of socialism in the world's No. 2 economy.
"We will unite the Chinese people of all ethnic groups and lead them to a decisive victory in building a moderately prosperous society in all respects and in the drive to secure the success of socialism with Chinese characteristics for a new era," Xi said, according to China Daily.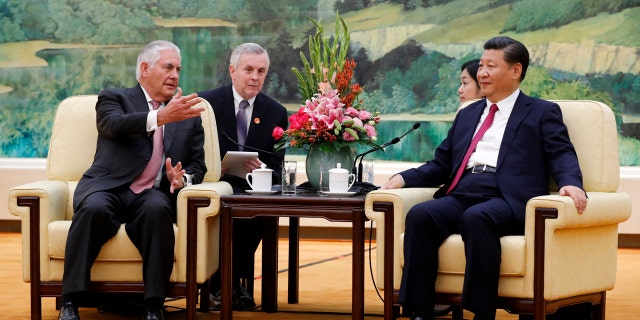 On global politics, the president celebrated China's increasing international prestige and influence. "China's international standing has risen as never before," Xi said, the Financial Times reported.
"China's soft power and the international influence of Chinese culture have been greatly enhanced," he said, adding that, "This is an era that will see China move closer to the center of the world and make more contributions to humankind."
Xi, at age 64, is already among China's most powerful leaders since Mao Zedong, who ruled from 1949 until his death in 1976 at age 82. Xi's political theory and philosophy will likely to be included in the constitution – a move further cementing the leader's power and cult in the Chinese politics. Such honors are normally given to leaders much later in their political life.
The amendment of the constitution would indicate not only that Xi's grip on power will extend beyond his second term as party leader, but whether his reign will face any domestic opposition.
Many experts have speculated whether any rival will emerge during the gathering. The presidency is limited to two five-year terms, but the party leader is under no such restrictions.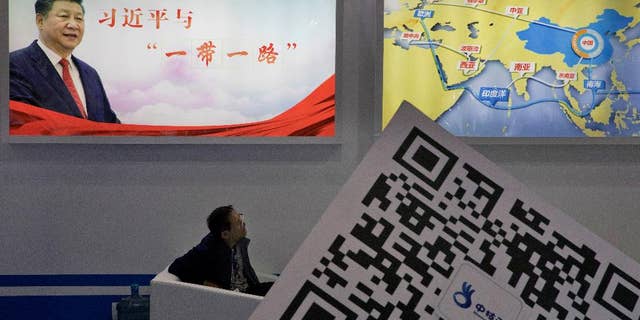 Xi could potentially step down from the presidency in five years while remaining party leader -- as well as kingmaker and ultimate decision maker.
"That would surprise me," Andrew Nathan, a China expert at Columbia University in New York, told the Telegraph. "Because it would indicate Xi does not intend to serve a third term, which today everyone believes he does intend to do."
"Xi has been extremely successful in purging political rivals," seconded Feng Chongyi, an expert on Chinese politics at Sydney's University of Technology. "There will be only one faction left after the 19th congress."
To ensure a smooth gathering without any controversy from the growing number of Chinese dissidents, additional security measures have been put in place for the congress. In addition, access to foreign websites, social media sties and messaging applications has been further restricted, while dissidents were put under further scrutiny.
In Beijing, sales of knives, fireworks and chemicals have been suspended. In the region of Xinjiang, police ordered that owners of knives longer than 4 inches have them marked with a special code for identification.
The Associated Press contributed to this report.