China's first large homemade passenger jet to fly in 2017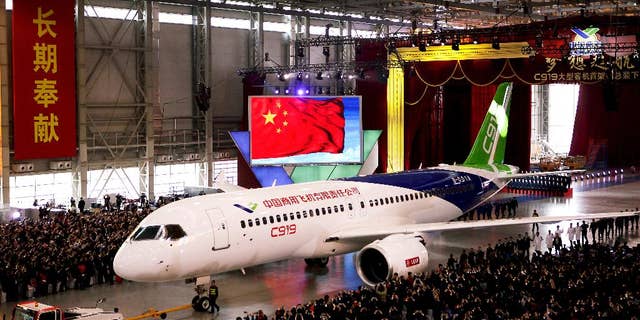 BEIJING – Chinese state media say the country's first large homemade passenger jetliner will take to the air for its maiden flight in the first quarter of this year.
The ruling Communist Party newspaper People's Daily said Monday that Commercial Aircraft Corp. of China Ltd., or Comac, had nearly completed work on the 175-passenger C919.
The plane is to enter the market in 2019 in competition with the Airbus A320 and Boeing 737, along with the Russian Irkut MC-21.
Airbus and Boeing say the market for new aircraft will be worth more than $5 trillion over the next 20 years. Industry experts say China faces a tough slog capturing a significant share of that market, even with government support.
Company officials couldn't immediately be reached.