China's coal production falls by 6 percent as country seeks to cut carbon emissions, clean air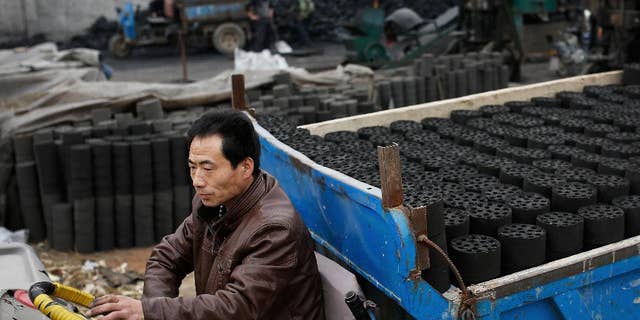 BEIJING – Coal production in China, the world's biggest coal-consuming nation, fell by 6 percent in the first four months of this year as the economy slows and the government makes a concerted push to reduce carbon emissions.
The National Development and Reform Commission said Tuesday that Chinese imports of coal also fell, plummeting 38 percent.
China uses roughly half of all of the world's coal production for power generation, heating and industry. That's made China the world's biggest emitter of carbon dioxide, a greenhouse gas.
President Xi Jinping has pledged to stop the growth in carbon dioxide emissions by 2030 and clean up the country's polluted air. He's also promised to double the percentage of renewable energy in China's energy sources by that year.
A slowdown in China's economy has also tempered demand for coal and slowed growth in overall Chinese energy consumption.
Earlier this month, the environmental group Greenpeace estimated that China's carbon dioxide emissions fell by 5 percent in the first four months of this year.
Official figures released in February showed that coal consumption fell by 2.9 percent in 2014, compared to the previous year. Coal still accounts for 66 percent of total Chinese energy consumption but natural gas, solar and hydropower use is growing.