China, wary of Trump, cracks down on inauguration coverage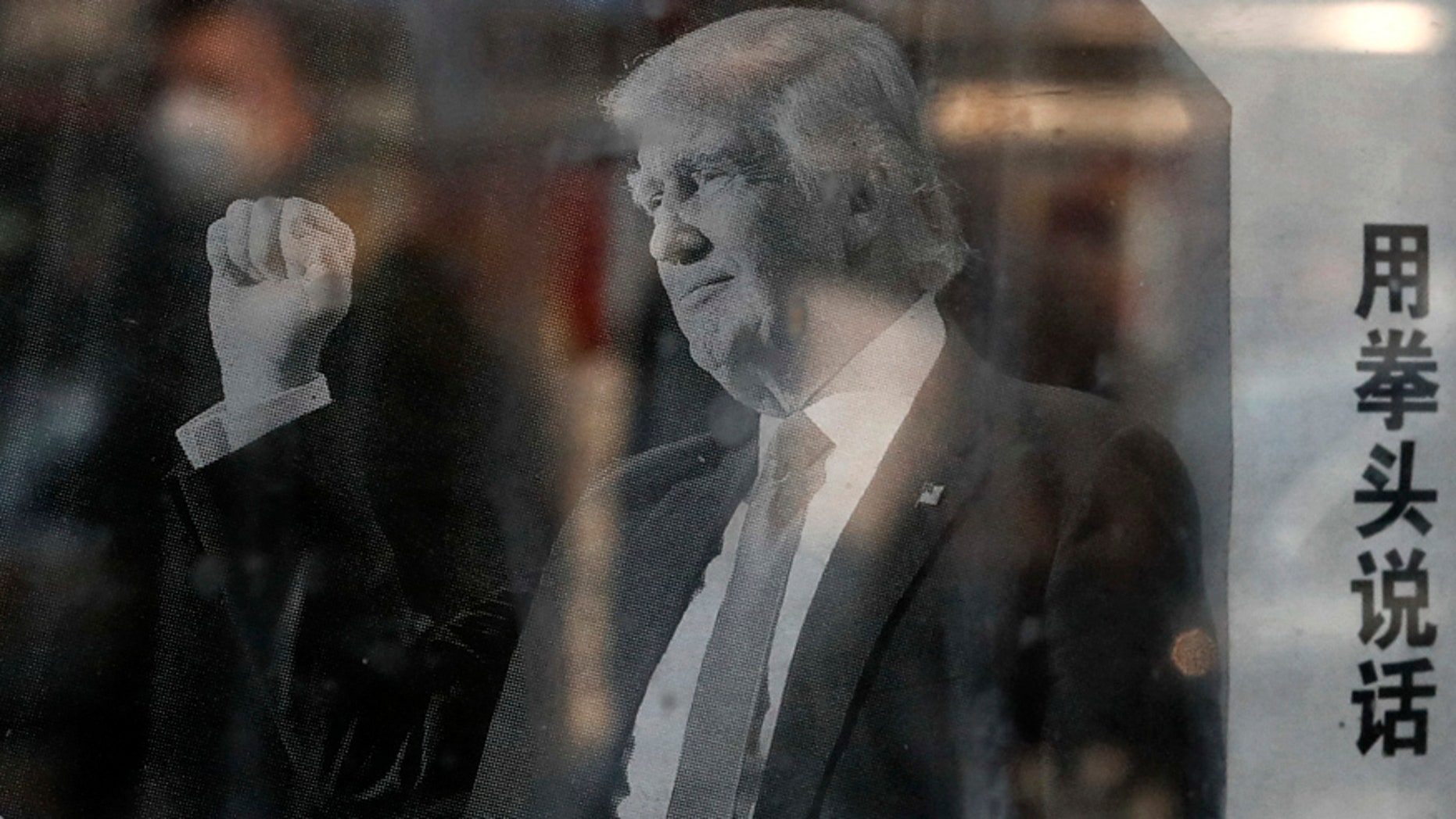 Donald Trump has now been sworn in as the 45th president of the United States – but people in China may have a hard time seeing it.
CHINA HITS BACK AT TRUMP, SAYS ONE-CHINA POLICY IS 'NON-NEGOTIABLE'

Censors have ordered media outlets to scale back reporting of the pomp and circumstance in Washington, D.C., as the country's ruling Communist party weighs its response to a new administration that could upend U.S-China relations, the Financial Times reported Friday.
"It is forbidden for websites to carry out live streaming or picture reports of the inauguration," read a copy of censorship instructions seen by the Financial Times.
CHINA FIGHTS MASCULINITY 'CRISIS' WITH NEW TEXTBOOK FOR BOYS
"Wasn't allowed to discuss Trump today on my radio show, he's now an official sensitive topic," Elyse Ribbons, an American who hosts a radio show on a Chinese state-run station, reportedly wrote on her Twitter account Thursday. "Chinese leadership still trying to figure him out (sigh)."
Last week, Rex Tillerson, Trump's choice to fill John Kerry's role as Secretary of State, said China should not be allowed to access artificial islands it has built in the South China Sea. Many Asian and Pacific countries have grown concerned as China is looking to grasp tighter control of the area's waters.
China warned on state media it would not back down. "If Trump's diplomatic team shapes future Sino-U.S. ties as it is doing now, the two sides had better prepare for a military clash."
Trump has also angered officials in Beijing by speaking on the phone with Taiwanese leader Tsai Ing-wen, whose country has long been locked in territorial disputes with China.