China warship off disputed islands, Japan protests to China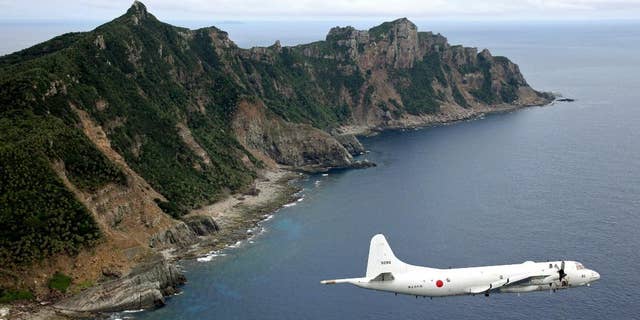 NEWYou can now listen to Fox News articles!
TOKYO – Japan has protested to China after spotting a Chinese warship near disputed islands in the East China Sea.
Japanese officials said a Chinese navy frigate was seen off the coast of the Japanese-controlled Senkaku islands, also claimed by China and called the Diaoyu islands. The ship did not violate Japan's territorial waters.
While Chinese coast guard vessels routinely patrol the area, it was the first time a Chinese warship was spotted.
Chief Cabinet Secretary Yoshihide Suga criticized Beijing for escalating regional tension.
The territorial dispute often harms bilateral relations already troubled by wartime history.
Deputy Foreign Minister Akitaka Saiki summoned Chinese Ambassador Cheng Yonghua to the ministry to deliver a protest.
Japan is also investigating the presence of three Russian warships in the area about the same time.