China says US wants diplomatic solution to N. Korea standoff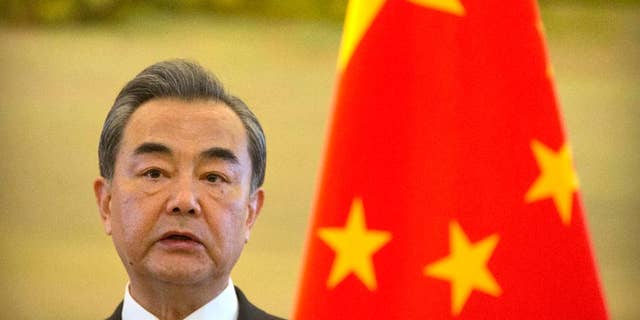 NEWYou can now listen to Fox News articles!
BEIJING – Chinese Foreign Minister Wang Yi has made a new appeal for calm on the Korean Peninsula and says he believes the United States would prefer a diplomatic resolution to the standoff.
Wang told reporters Tuesday that although U.S. officials have made clear that a military strike remains on the table, he believes that Washington would still prefer to de-escalate tensions through multi-sided talks.
Wang's comments came amid a mounting war of words between Washington and Pyongyang. After Vice President Mike Pence visited the demilitarized zone in South Korea on Monday and warned that "all options are on the table," a senior North Korean official responded by accusing the U.S. of bringing the countries to the brink of thermonuclear war.