China passes measure requiring real-name registration for Internet access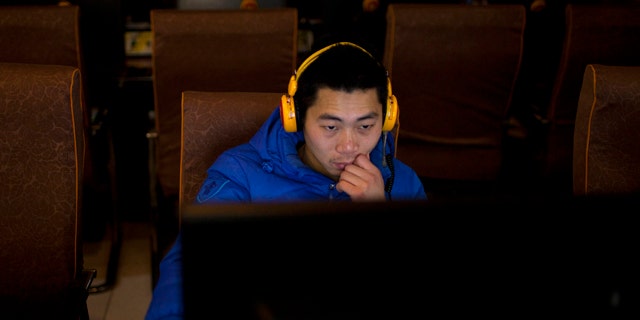 NEWYou can now listen to Fox News articles!
China's government tightened controls on Internet users Friday by enacting rules requiring them to register their names. The new rules follow online postings about graft and abuses that rattled the ruling party.
The country's rubber-stamp legislature approved the Internet measures at a closing meeting of a five-day session.
Real-name registration will curtail the Web's status as a freewheeling forum to complain, often anonymously, about corruption and official abuses.
The government says the latest regulation is aimed at protecting Web surfers' personal information and cracking down on abuses such as junk email.
The measure will "ensure Internet information security, safeguard the lawful rights and interests of citizens, legal entities or other organizations and safeguard national security and social public interests," the official Xinhua News Agency cited the regulation as stating.
The measure would require network service providers to ask users to provide their real names and other identifying information to allow users to post information publicly or when signing agreements for access to the Internet, fixed telephone lines or mobile phones, Xinhua said.
Beijing promotes Internet use for business and education but bans material deemed subversive or obscene and blocks access to many websites.
The main ruling party newspaper, People's Daily, has called in recent weeks for tighter Internet controls, saying rumors spread online have harmed the public. In one case, it said stories about a chemical plant explosion resulted in the deaths of four people in a car accident as they fled the area.
Until recently, Web surfers could post comments online or on microblog services without leaving their names, giving ordinary Chinese a unique opportunity to express themselves to a public audience in a society where newspapers, television and other media are state-controlled.
The Internet also has given the public an unusual opportunity to publicize accusations of official misconduct.
A local party official in China's southwest was fired in November after scenes from a videotape of him having sex with a young woman spread quickly on the Internet. Screenshots were uploaded by a former journalist in Beijing, Zhu Ruifeng, to his Hong Kong website, an online clearinghouse for corruption allegations.