China, Japan resume economic talks after 8-year hiatus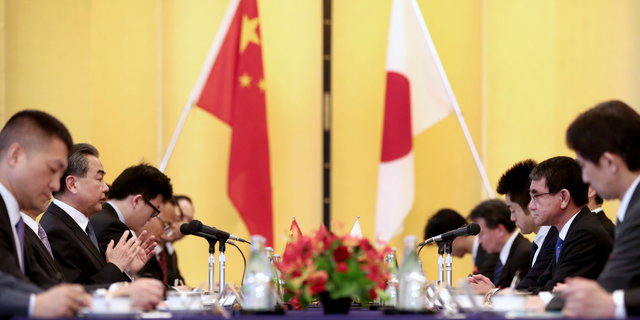 TOKYO – China and Japan have resumed high-level economic talks after a hiatus of nearly eight years in a sign of improving ties in their often-frosty relationship.
The Japan-China High-Level Economic Dialogue was being held Monday in Tokyo for the first time since August 2010. The Chinese side was led by Foreign Minister Wang Yi, the first visit by a Chinese foreign minister for bilateral talks since 2009.
Asia's two largest economies have reason to cooperate in the face of President Donald Trump's moves to impose tariffs on imports from their countries and his demands that they open their markets more to American exports.
Japanese Prime Minister Shinzo Abe is headed to the United States this week to meet Trump.