China boosts VW sales despite diesel emissions scandal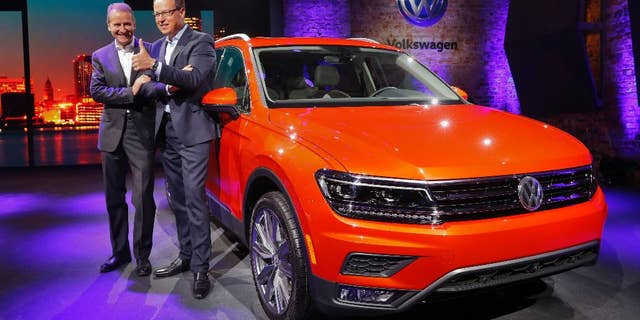 FRANKFURT, Germany – German automaker Volkswagen saw sales jump 16 percent in December for its namesake brand, propelled by a big increase in China, Volkswagen's biggest market.
Global sales reported Monday rose to 567,900 from 487,700 despite the damage to the company's reputation from its scandal over cars rigged to cheat on diesel emissions tests.
Results were boosted by a 29 percent jump in China. Sales in its home market, Germany, slumped 14 percent for the month. U.S. sales were up 20 percent.
For the full year, sales rose 2.8 percent.
Volkswagen has agreed to a $15 billion settlement with U.S. authorities and car owners over cars equipped with software that turned emissions controls off when the cars were not on test stands. Volkswagen's other brands include Audi, Skoda, and Porsche.