China blocks US Navy aircraft carrier from Hong Kong port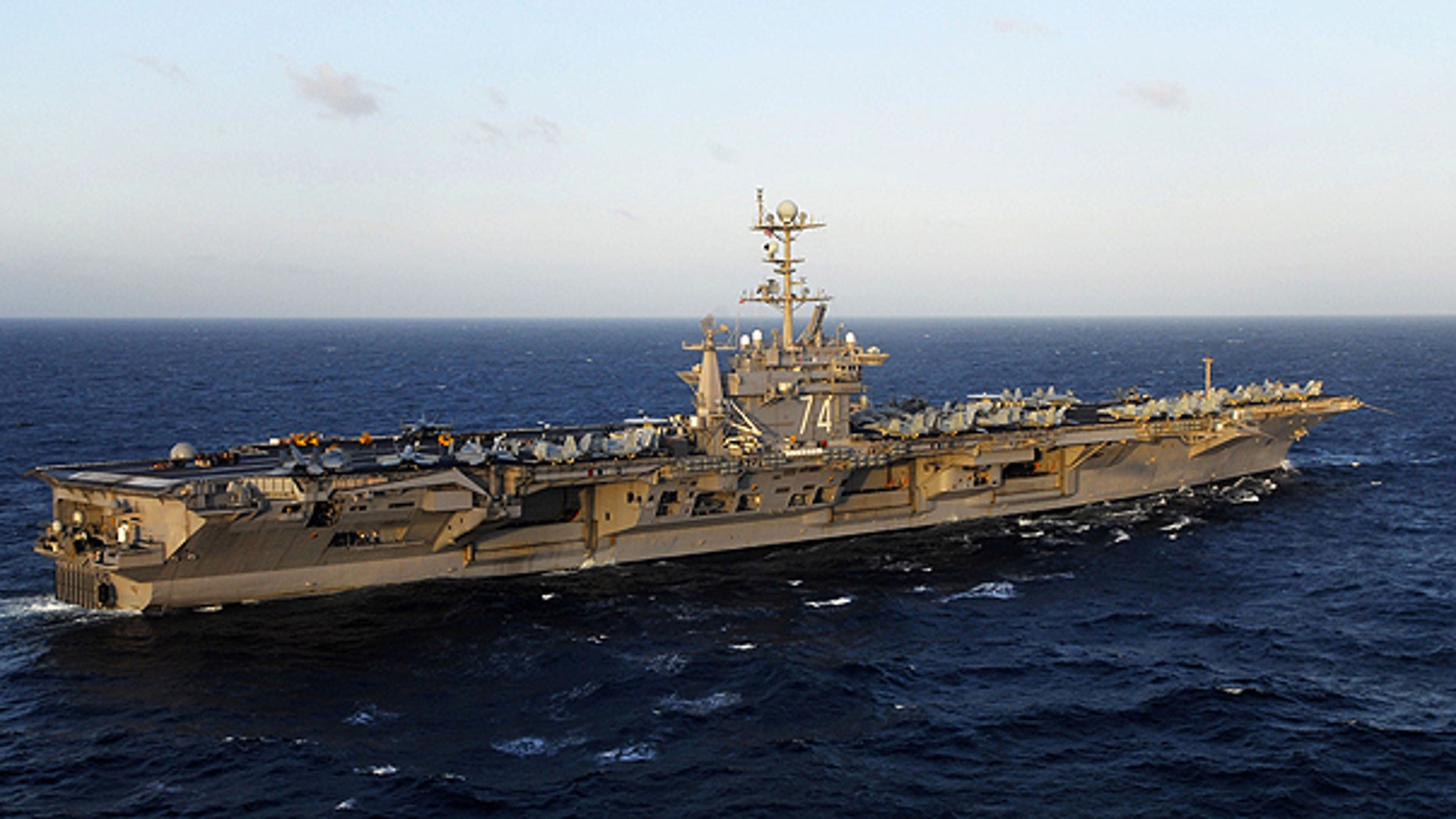 China blocked a U.S. Navy aircraft carrier from arriving at a port in Hong Kong as tensions ratcheted up over disputed islands in the South China Sea, a Pentagon spokesman confirmed Friday.
The USS John C. Stennis and escort ships had planned to visit the port next week, Stars & Stripes reports. The Chinese Ministry of Foreign Affairs did not explain why it denied the request.
"We have a long track record of successful port visits to Hong Kong, including with the current visit of the USS Blue Ridge, and we expect that will continue," Cmdr. Bill Urban told Fox News. The USS Blue Ridge is a Navy command ship.
China claims virtually all of the strategically vital South China Sea and has tried to shore up its control by building islands on coral reefs complete with airstrips, harbors and radar stations.
Satellite images provided to Fox News earlier this month showed how China deployed new fighter jets to Woody Island in that same region.
Still, China claimed it wanted to resolve the longstanding dispite through dialogue and accused the U.S. of raising tensions by challenging the Chinese actions with what are known as freedom of navigation patrols. Taiwan, the Philippines and others claim parts of the sea.
Asked about calls in the U.S. for stepped-up naval activity in the South China Sea, Chinese Defense Ministry spokesman Col. Wu Qian summed up China's hard line on its sovereignty claim in a new formulation claim he called the "Three No's."
"No matter how many and how frequently U.S. ships come to the South China Sea, that would not change the fact that the islands and adjacent islands are China's inherent territory, it would not stop the pace of China's growth and development and even more it would not shake the will of the People's Liberation Army in resolutely safeguarding the sovereignty and security of China," Wu said.
Fox News' Lucas Tomlinson and The Associated Press contributed to this report.