China bans list of Islamic names in restive Xinjiang region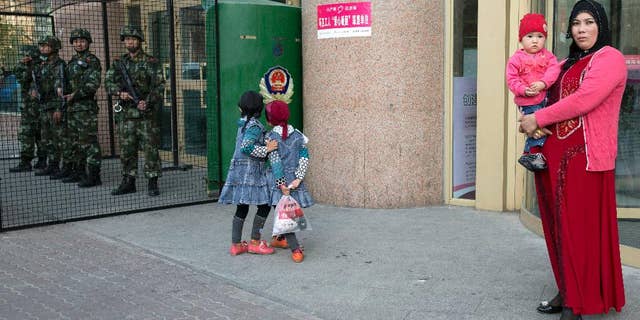 NEWYou can now listen to Fox News articles!
BEIJING – Authorities in China's Xinjiang region are prohibiting parents from giving children some Islamic names in the latest move to control various aspects of life in the ethnic Uighur minority heartland.
Government directives distributed by overseas Uighur activists show that "Muhammad," ''Jihad," and "Islam" are on a list of at least 29 names now restricted in the heavily Muslim region.
An official at a county-level public security office in Kashgar says some names were banned because they had a "religious background."
Chinese officials pushing to secularize Xinjiang, including its new Communist Party chief, say radical Islamic thought has infiltrated the region from Central Asia.
Uighur activists and human rights groups say that restrictions on religious expression are fueling radicalization.