Chilean judge closes inquiry into American who went missing during Pinochet dictatorship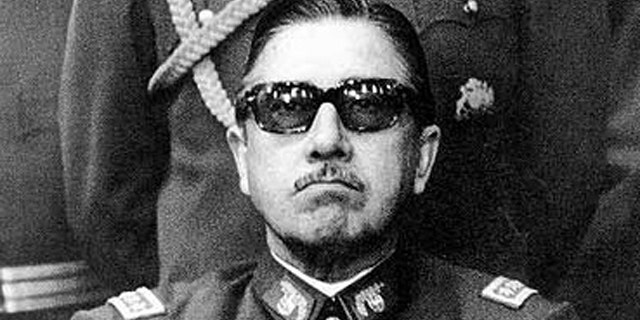 The investigation into the disappearance of an American mathematics professor who went missing in Chile during the years of country's brutal military dictatorship has been officially closed after a judge in the Southern Cone nation applied a statute of limitations on the case.
Judge Jorge Zepeda put an end to the 16-year investigation into the disappearance of Penn State mathematics professor Boris Weisfeiler and cleared all those charged and his family any compensation.
Weisfeiler's sister, Olga Weisfeiler, of Newton, Mass., said she plans to appeal the ruling, which she has been fighting since 2000.
"In all these years, I was repeatedly told that I must trust Chile's judicial system," she told the New York Times. "Now I can't find the right words to express my extreme disappointment in that system and particularly in Judge Zepeda. Such a decision is a shame for Chilean justice."
In 2012, the same judge ordered the arrest of eight former police and military officials on charges of kidnapping and conspiracy to cover up the disappearance of Weisfeiler.
Weisfeiler went missing in late December of 1984 during a two week hiking trip in Chile. His backpack was found on a riverbank 10 days after he disappeared in early January 1985, and a hasty inquiry concluded that he had drowned trying to cross Los Sauces.
According to evidence gathered by the U.S. Embassy in Chile, however, one of several anonymous informants said Weisfeiler was arrested by the patrol and delivered alive to the nearby Colonia Dignidad, a German enclave founded by a former Nazi strongman of Augusto Pinochet's secret police, and had been using as a torture and detention center. The informants said members of the colony executed Weisfeiler, according to the indictment.
At least one witness suggested Weisfeiler was arrested because his military-style Russian hiking shirt raised suspicions that he might be a leftist militant sneaking over the border from Argentina to challenge Pinochet's regime. But his backpack, found at the side of the river where police claimed he must have drowned, included his passport, which had been stamped on his arrival at Santiago International Airport.
The 16-page indictment had few references to Colonia Dignidad and revealed nothing new about what exactly happened to Weisfeiler after he was allegedly delivered to the torture center. It said most of the evidence gathered thus far has come from declassified U.S. files.
"This case proves again the utility of declassified U.S. records in the pursuit of justice in Chile," said Peter Kornbluh, whose work with the National Security Archive in Washington helped pressure Congress to open thousands of U.S. government files on Chile.