Chief prosecutor questions Oscar Pistorius about killing his girlfriend for fifth day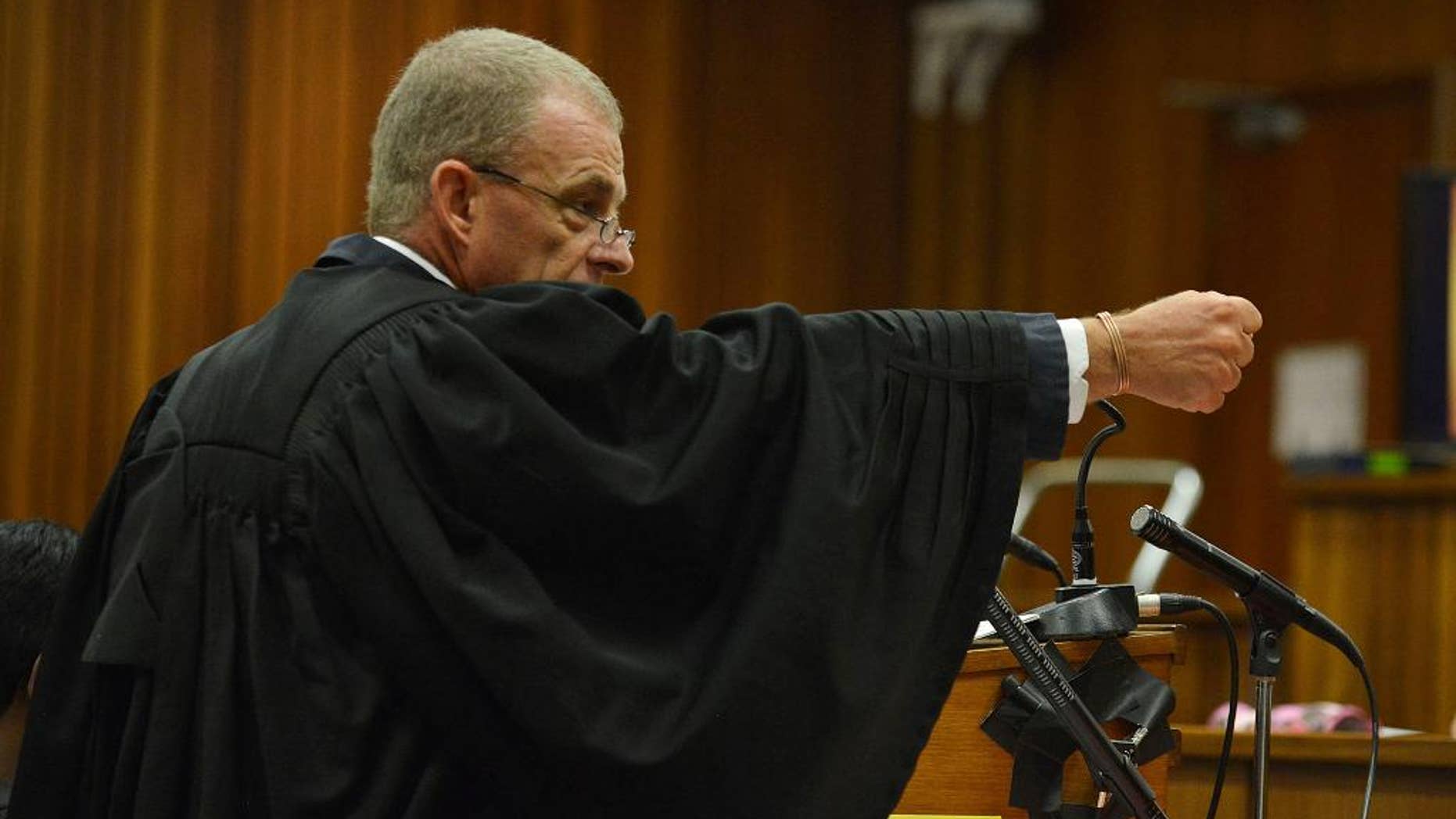 PRETORIA, South Africa – Oscar Pistorius has resumed testifying at his murder trial under questioning from the chief prosecutor, who says the athlete's statement that he killed girlfriend Reeva Steenkamp by mistake is a lie.
Pistorius, who was being cross-examined for a fifth day Tuesday, came under intense pressure a day earlier from prosecutor Gerrie Nel, who said the double-amputee runner killed Steenkamp after an argument. Pistorius had struggled to explain alleged inconsistencies in his testimony and broke down sobbing on two occasions, forcing Judge Thokozile Masipa to temporarily halt proceedings.
Pistorius fatally shot Steenkamp through a closed toilet door in his home before dawn on Feb. 14, 2013. He faces 25 years to life in prison if convicted of premeditated murder.