Chavez's Former Doctor Predicts Venezuelan Leader Has Two Years to Live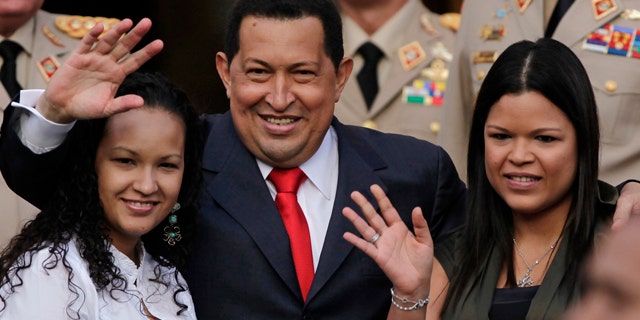 NEWYou can now listen to Fox News articles!
HAVANA – Venezuelan president Hugo Chavez likely has less than two years to live, his former doctor said, as the ailing firebrand traveled to Cuba for a checkup following cancer treatment.
Chavez, 57, has been through four rounds of chemotherapy in Cuba since revealing he had a cancerous tumor removed in June. But Venezuela has provided few details about the exact nature of the cancer, aside from that it was in the pelvic area.
Salvador Navarrete, his former personal surgeon, told Mexican newspaper Milenio Semanal on Sunday that the leader's condition likely was worse than publicly admitted.
The doctor described the prognosis as "not good." He added, "When I say this, I mean that he has no more than two years to live."
Navarrete said Chavez likely was suffering from either a tumor in his pelvis or a sarcoma, which would explain the intensive course of treatment.
Navarrete was the personal surgeon for Chavez from 2002 until earlier this year, when Chavez changed his medical staff to exclusively Cuban doctors.
Before departing for Havana, Chavez told Venezuelan TV that the visit was routine, but he did not disclose any details of his condition. Earlier reports said the visit was for a checkup, to see whether there were any malignant cells in his body, AFP reported.
Chavez has been in power since 1999 and has maintained that he will recover in time to win re-election in 2012.