Chavez Declares Himself Cancer-Free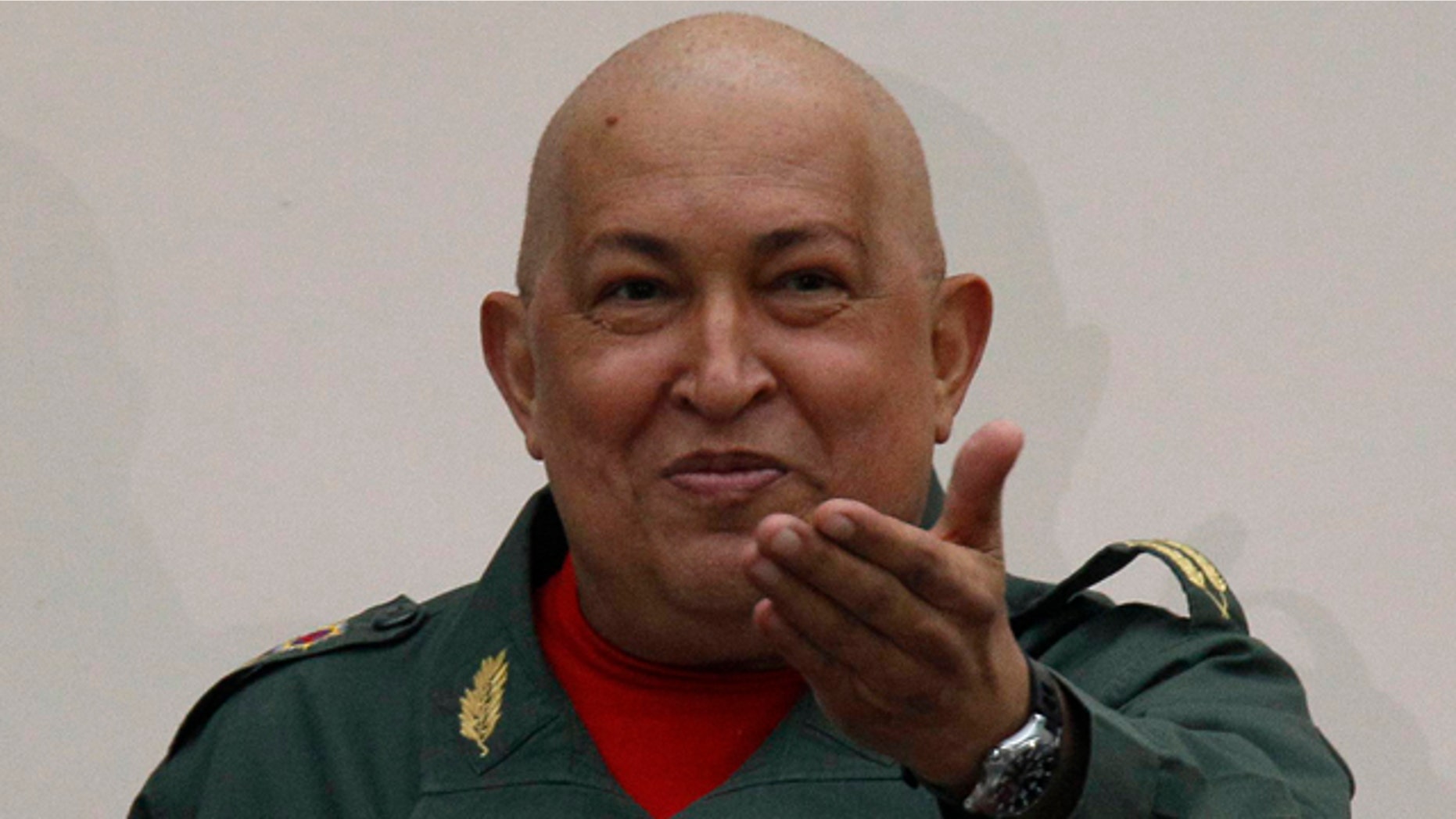 A few days after published statements by a former family doctor gave Venezuelan President Hugo Chávez a life expectancy of of 24 months; after multiple chemo treatments in Cuba; after growing speculation about the type and aggressiveness of his cancer, which Venezuela treats as a top state secret; Hugo Chávez is declaring himself cancer-free.
In a statement broadcast live on Venezuela's radio and television stations, the 57-year-old leader said Thursday that he is "free of illness."
Chávez added that an MRI and other examinations showed "there are no malignant cells active in this body."
Chávez underwent surgery in Cuba in June to remove a cancerous tumor from his pelvic region. He has returned for multiple chemo treatments. He has never revealed what kind of cancer he has and the lack of information has made independent confirmation of his health and prognosis difficult.
Numerous recent reports have said Chávez's health was deteriorating rapidly, and that his condition was worse than the government was letting on. These reports were exacerbated by an unusual paucity in his public appearances and by the government's strict limitations on media access. Chávez has vigorously denied these reports.
Venezuela faces presidential elections next year and Chávez is a declared candidate. The opposition has asked for more transparency on his health.
Based on reporting by The Associated Press.
Follow us on twitter.com/foxnewslatino
Like us at facebook.com/foxnewslatino