Champs-Elysees attacker was questioned in Turkey over large cache of weapons, prosecutor says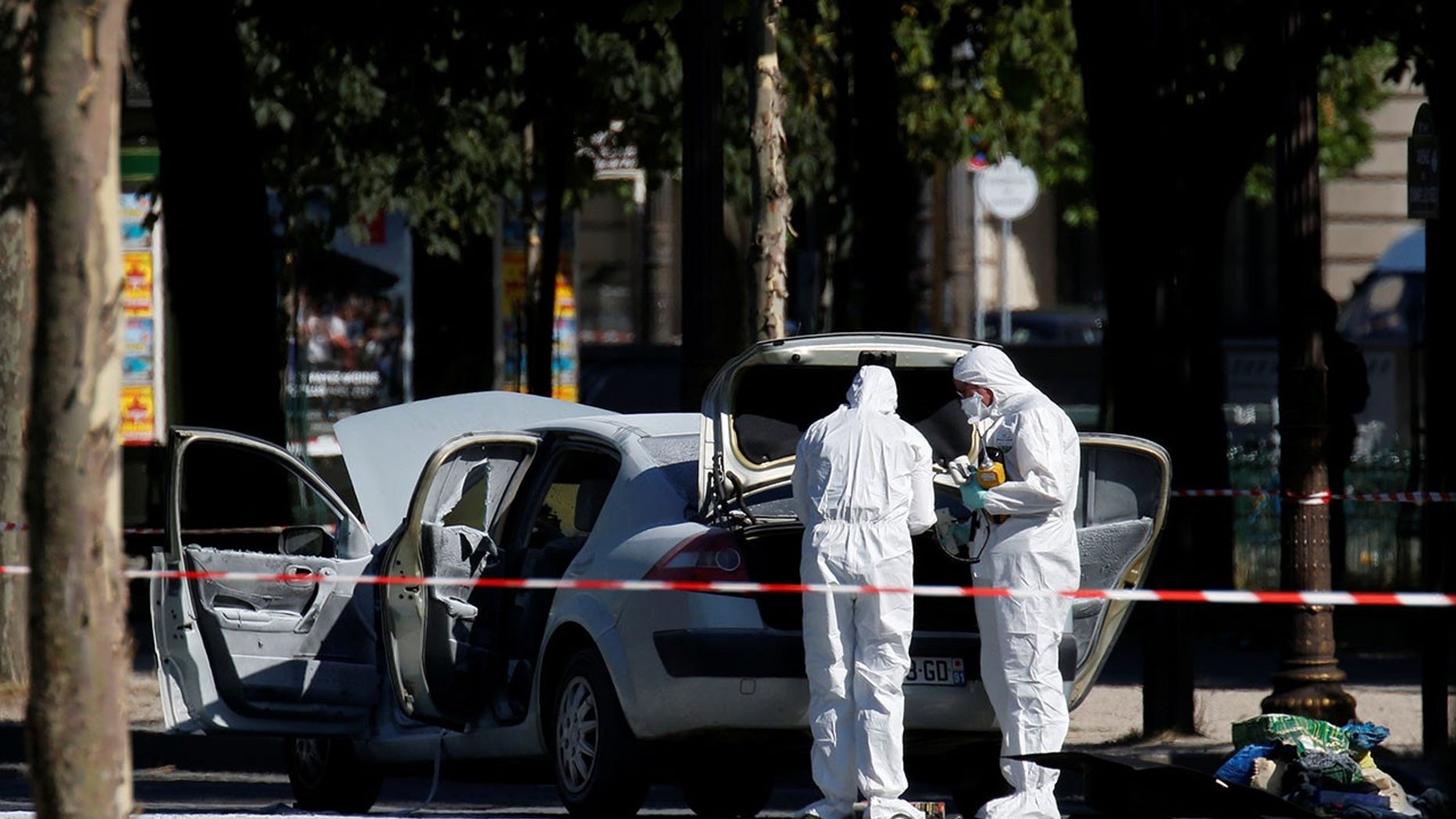 The man accused of being behind the attempted Paris attack at Champ Elysees several times traveled to Turkey, where he was once questioned over large amounts of gold, jewelry and weapons in his possession, the Paris prosecutor said Thursday.
Prosecutor Francois Molins said during a news conference that Adam Djaziri had pledged his allegiance to Islamic State leader Abu Bakr al-Baghdadi in a letter written in the form of a will and dated the day before the June 19 attack. In the letter, Djaziri said he practiced shooting "to prepare for jihad."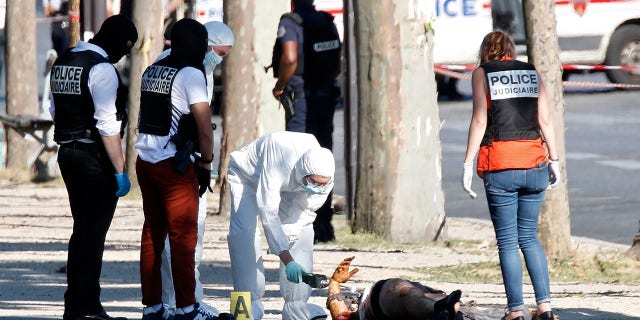 He had a cache of weapons at home and in the vehicle he drove. Djaziri crashed into a police van, setting off a small explosion. Djaziri was the only victim of the attack. Police jumped out of the vehicle, ran to the car, smashed its windows and pulled the driver out in an apparent attempt to save him, according to witnesses.
PARIS ATTACK: CHAMPS-ELYSEES DRIVER HAD EXPLOSIVES AND RIFLE, WAS FLAGGED FOR EXTREMISM 
According to Molins, "the arsenal of weapons discovered in the vehicle, highlights the scale of the terrorist act that was being prepared, which – if it had succeeded – would have had terrible consequences on human life."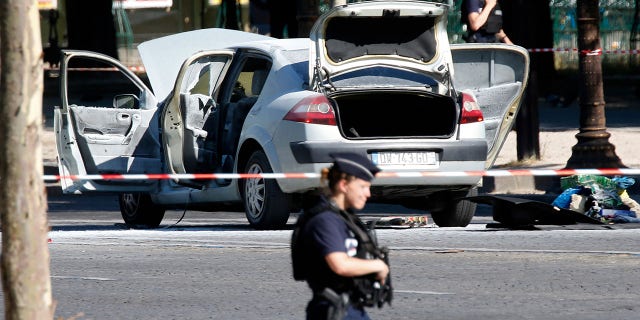 The attack resulted in orange smoke coming out of the car. An assault rifle, two pistols, ammunition and two large gas canisters were found in his vehicle.
Djaziri, 31, was born in a Paris suburb. He was married to a Tunisian woman and had two children. Evidence shows he wanted to join ISIS forces in Syria and Iraq. He asked his family to remember him and called his attack a "martyrdom operation," not a suicide mission, said Molins.
The Associated Press contributed to this article.