Census: More Than Half of California's Kids Are Latino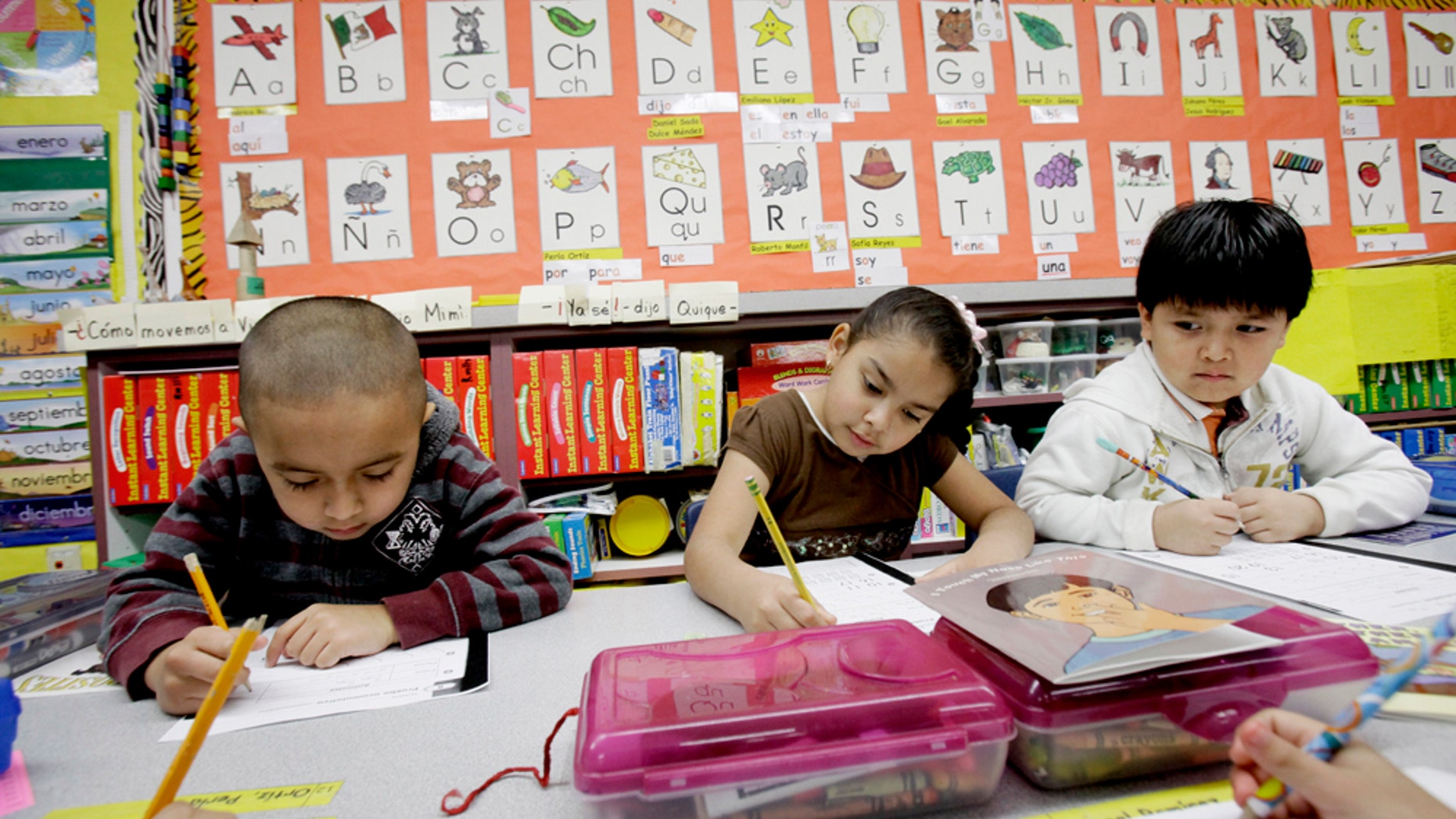 A majority of all children in California are Latinos, and surging numbers of Hispanics and Asians accounted for virtually all of California's population growth during the past decade, new census data showed on Tuesday.
In the period from 2000 to 2010, the number of Latinos grew by 28 percent to 14 million in the nation's most populous state, while Asians increased by about 31 percent to 4.8 million.
In contrast, non-Hispanic whites decreased by 5 percent, and the state's non-Hispanic black population dipped by 1 percent.
Kenneth Johnson, a professor of sociology at the University of New Hampshire, said that reflects a pattern seen elsewhere in the country where the white population is considerably older, leaving fewer white women in their childbearing years.
Over the decade, California's population grew 10 percent to 37.3 million, ranking 20th in growth percentage nationally and lagging other western states such as Nevada and Arizona.
It was the first time the state has failed to pick up additional congressional seats after a census.
"If it weren't for the Latinos and the Asians, California's influence in D.C. would have decreased," said Arturo Vargas, executive director for the National Association of Latino Elected and Appointed Officials.
During the past decade, the state's inland areas grew as Californians moved beyond the pricey coastal region. But demographers say that migration appears to have slowed in recent years after the economy slumped.
Of the state's most populous counties, Riverside County grew the most. Its population jumped 41.7 percent, making it the state's fourth largest county.
California's inland counties also become more diverse. For example, Riverside County is now 46 percent Latino and San Bernardino County is 49 percent Latino, up from 36 percent and 39 percent a decade ago, respectively.
African-Americans also moved to outlying areas such as Riverside County and San Joaquin County, leaving counties including Los Angeles, Alameda and San Francisco, the data shows.
Hans Johnson, director of research at the Public Policy Institute of California, said the growing diversity in suburbia might eventually ease the political divide between a largely Democratic coastal region and more Republican inland California since Latinos are more likely to vote Democratic.
"The caveat here is that many Latinos are immigrants and not naturalized citizens and therefore not eligible to vote," Johnson said. "That is why the voting patterns will lag the demographic changes, but they are coming."
While more than a quarter of Californians still live in Los Angeles County, the county's population only grew 3.1 percent over the decade. San Diego County grew 10 percent to become the state's second most populous county with 3.1 million people, overtaking Orange County, which has 3 million people.
The data will be used by a state commission to redraw congressional and state legislative districts in California.
Some demographers questioned whether the data might reveal more than population trends in California.
Some suggested Californians also might be changing the way they view their ethnic identity and wondered whether people are more likely to report they are Latino now than a decade ago, which could account for some of the decline in non-Hispanic whites.
"Maybe some people who have one Hispanic parent weren't Hispanic 10 years ago and now they are," said John Pitkin, a demographer in Cambridge, Mass. "I am sure there will be a lot of studies in the coming year trying to figure that one out."
The Associated Press contributed to this content.
Follow us on twitter.com/foxnewslatino
Like us at facebook.com/foxnewslatino