'Catfe' restaurant temporarily closes after running out of adoptable cats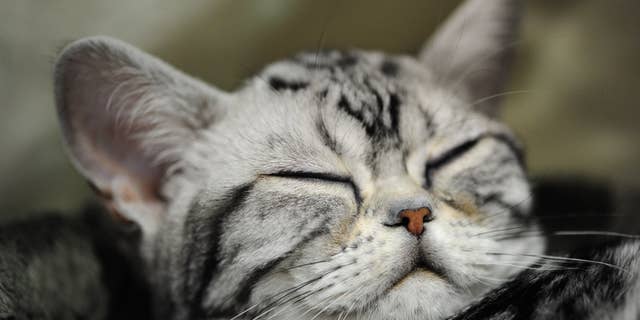 It's a purrrrfect scenario for the cats, but not for a business owner.
Vancouver's first cat café has had to temporarily close after it ran out of the felines, which are up for adoption.
Catfe, which opened in December, lets customers drink coffee and interact with eight to 12 cats provided by the local SPCA, CBC reports.
Its owner, Michelle Furbacher, said there was an "adoption spree" over the past three weeks, with 11 cats finding new homes. Two leftover cats have been so overwhelmed by the attention that Furbacher decided to close the café until Friday, when the next batch of cats from the SPCA arrives.
"I was hoping it wouldn't happen, but I knew it was always a possibility," Furbacher said.
The café says it has been taking reservations weeks in advance for its "cat lounge" section.
"It's turning out to be a really great way to adopt or potentially meet cats you might be interested in adopting," Furbacher told CBC. "It's just a warm, comfortable environment" with cats free to roam, "their personalities really come out a lot more."