Casey Anthony's lawyer fires back after he's accused of accepting sex for legal services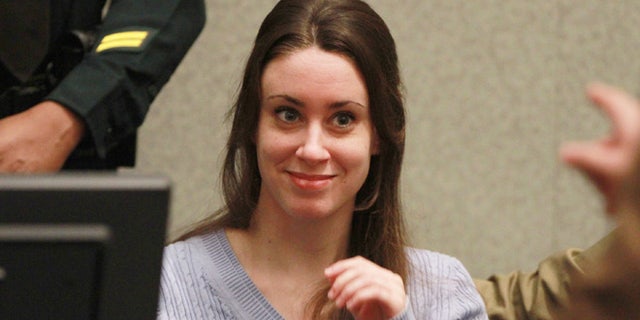 NEWYou can now listen to Fox News articles!
Renowned defensive attorney Jose Baez is pushing back against titillating allegations made by a former private investigator who claims the Puerto Rican lawyer was having sex with his most famous client.
PI Dominic Casey claims in an explosive affidavit filed in court last month that Baez was having sexual relations with Casey Anthony and that he once saw Anthony naked in Baez's office. Casey went even further in his allegations, claiming Baez accepted sex in exchange for legal services.
"Within two weeks, the misconduct between Casey and Jose Baez had escalated. I arrived at Baez's office unexpectedly one day and once again, witnessed a naked Casey," the affidavit says. "This time she ran from his private office, through the conference room to the hallway. That night I told her that she cannot allow him to continue engaging in this behavior. Casey told me she had to do what Jose said because she had no money for her defense."
The private investigator also claims that Anthony admitted to murdering her 2 year-old daughter, Caylee, in 2008, three years before a jury acquitted her in the killing.
Baez, however, blew off the allegations, saying they came from a former investigator who has a history of making "outrageous claims to both the media and in court proceedings."
"I unequivocally and categorically deny exchanging sex for my legal services with Ms. Anthony. I further unequivocally and categorically deny having any sexual relationship with Ms. Anthony whatsoever," Baez said in a statement to Fox News Latino. "I have always conducted my practice consistent with the high ethical standards required of members of the Florida Bar"
Casey Anthony's high-profile case made Baez, then a relatively unknown lawyer, into an international media darling.
Baez mentioned past statements by Casey as proof the private investigator makes outlandish claims.
Casey has claimed that Baez and Anthony's defense was paid for, in part, by Mexican drug lord Joaquin "El Chapo" Guzman – to the tune of $200,000.
Baez suggested he planned to file a lawsuit against Casey for his ongoing accusations.
"This libelous claim (relating to the sexual relationship)," Baez said, "is in line with many other outrageous claims and theories that this individual has advanced regarding the Casey Anthony case."