Carlos Slim dives into ailing Spanish economy, takes over troubled companies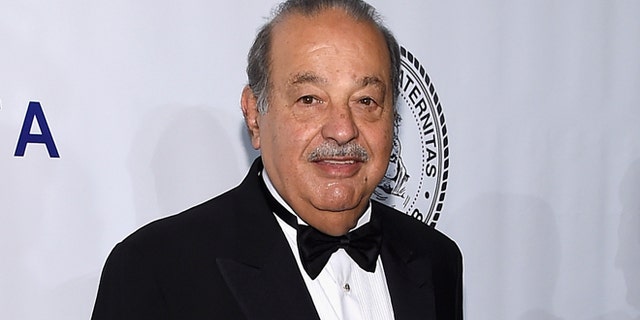 NEWYou can now listen to Fox News articles!
Mexican billionaire Carlos Slim has set his sights on conquering Spain.
The telecommunications mogul in recent months has been buying up stakes in troubled Spanish corporations in a move described by the country's media as an effort to expand Slim's already prolific portfolio into an ailing European market.
Slim's most recent purchase came late last week when his investment company, Inmobiliaria Carso, announced it will buy a stake in the Spanish banking conglomerate Bankia – a move that comes ahead of Slim's full takeover offer for the real estate company Realia, Forbes reported.
The takeover of Realia will make Slim the company's second largest shareholder, behind Spanish contractor FCC – a business that the Mexican mogul owns a 26 percent stake of.
Slim's move into Iberian business began last November with his injection of one billion euros into FCC – giving the struggling company breathing room with its lenders – as well as handing Slim four seats on its board.
Slim also has made moves in other parts of Europe – in 2014 he took control of the Austrian company Telekom – and in the U.S., where earlier this year he became the largest owner of the New York Times company's publicly-traded shares.
Slim lent the newspaper company $250 million at the height of the recession, after print advertising sales dropped and the company slashed staff and sold off most of its midtown Manhattan headquarters to raise capital. The New York Times later refinanced the high-interest loan and paid it off three years early.
The business magnate, who amassed his fortune through telecom companies, is ranked by Forbes as second-richest person in the world, behind only Bill Gates, with an estimated net worth of $72 billion.
The Associated Press contributed to this report.
Like us on Facebook
Follow us on Twitter & Instagram