Cancun murder surge fueled by alleged drug queen's turf war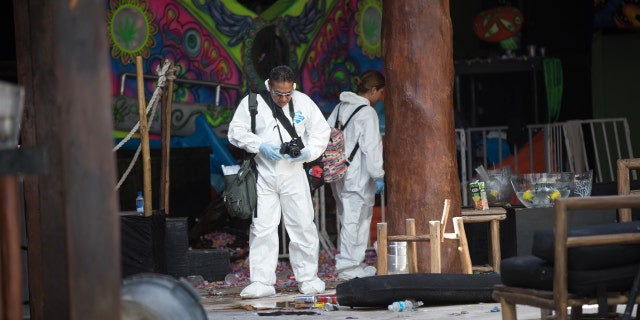 An alleged drug queen and her gang — who have ties to El Chapo's Sinaloa cartel — are believed to be responsible in part for the surge in violence that has ravaged Cancun over the past year, according to a report.
Leticia Rodriguez Lara — who goes by "Dona Lety" and "La 40" — and her alleged gunrunners have wrested control of narcotics sales in the tourist hotspot and nearby resort Playa del Carmen from rival cartel Los Zetas following a murderous turf war, Nine News in Australia reported Wednesday.
The murder rates in Cancun have doubled in a year, with 113 people killed so far in 2018.
The opioid crisis in the US has also had an indirect role in the staggering stats.
MEXICO JUDGE ORDERS TRIAL FOR ALLEGED DRUG QUEEN OF CANCUN
The cartels, seeing opportunity in a hungry US market, have started to switch from growing marijuana to harvesting opium poppies to manufacture heroin, according to USA Today.
Deadly battles have erupted between competing cartels over the valuable poppy-producing territories in these once-bucolic seaside regions.
And the cartels, such as Lara's, have also been extorting local bar and restaurant owners for large amounts of cash, Nine News said.
Lara was a former federal police officer before she became one of the only women in Mexico to run her own drug gang.
The 48-year-old druglord has been wanted by authorities since 2012 and was arrested in August. Her son was also charged.