Cancer Drug May Keep Lockerbie Bomber Alive in Libya for 5 Years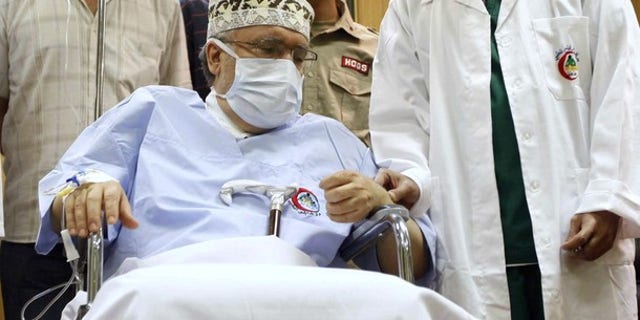 The Lockerbie bomber is at the center of a fresh row after it emerged he is taking a cancer drug that could keep him alive for five more years, The Sun reported.
Terminally ill Abdelbaset Ali al-Megrahi was prescribed chemotherapy treatment Taxotere after returning to Libya.
But on Sunday it was reported he wasn't given the drug while he was in Greenock prison in Scotland - amid claims he could have been kept behind bars if he had taken the medication.
Opposition justice spokesman Bill Aitken has demanded answers from Justice Secretary Kenny MacAskill.
He said: "Was the existence of a drug which is reportedly now extending the life of the Lockerbie bomber included in any of the reports Kenny MacAskill read before making the decision to release him?
SLIDESHOW: Lockerbie Bomber Abdel Basset al-Megrahi
"Alex Salmond's government is still refusing to publish the independent advice upon which they based their decision."
Megrahi - sentenced to life for the 1988 jet bombing that killed 270 people -- was freed on compassionate grounds seven months ago and returned home to Libya.
On Sunday, it emerged the prostate cancer sufferer's condition has now stabilized.
A source close to the 57-year-old said: "After his treatments, he can be unwell for two or three days but then enjoys a period when he's quite well."