Canadian woman dies after drinking tea during Peruvian cleansing ceremony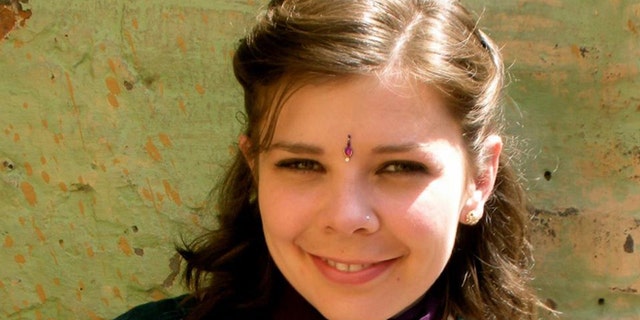 A 32-year-old Canadian woman is dead after drinking a shamanic tea during a religious ceremony in the Peruvian Amazon.
Jennifer Logan, an international teacher from Saskatoon, Alberta, died on January 17 while on a nine-day spiritual retreat at Canto Luz in the jungle in southeastern Peru, near Puerto Maldonado. She apparently had a medical reaction after drinking tea during a ceremony with a shaman.
The people at the retreat rushed Logan to a local hospital on a motorcycle and boat but doctors were unable to revive her. Officials have seized the cup she was drinking from at the time of her death and the pot the substance was brewed in.
"We suspect the tea had a role" in her death, her sister Amy Logan, who works in Toronto, told the Canadian Broadcasting Corporation.
Initial autopsy results discovered that Logan died of pulmonary edema, an accumulation of fluid in the lungs that can cause respiratory failure. The family, however, is waiting for more information to see if the tea was the direct cause of death.
Canto Luz has denied that the drink was made from ayahuasca, which has become popular among many visitors to Peru for both its hallucinogenic effects and its purported spiritual capabilities but has also led to a number of deaths. The center instead said that it gave her a "tobacco purge" and described her reaction to it as "extreme and unusual."
In a statement posted on its website, the retreat – which does offer ayahausca ceremonies – said it "is aware of a growing trend, created by massive ayahuasca tourism in Peru, to brew extremely psychedelic and often dangerous potions, by adding other psychotropic plants."
At the moment Canto Luz does not have any scheduled retreats.
The tobacco brew Logan ingested causes most drinkers to make people vomit, or purge in order to cleanse the body.
"The other three women in the group stopped vomiting within 15 minutes," Logan's sister said. "Jennifer didn't stop and began to panic."
Logan earned a bachelor's degree in international studies from the University of Winnipeg and a master's degree in geography from York University in Toronto before travelling the world. She tutored sex-trafficked women and girls in Nepal, worked on educational programs in India and also visited Tibet, Thailand, Europe and Saudi Arabia, her obituary said.
We "are devastated by this reminder of the power of nature, both for life and death, and the absoluteness of life deep in the Amazon rainforest," the center said in its statement.